RDPE Countryside Productivity Scheme open for applications – Deadline for applications 3 April 2018.
The government has re-opened the scheme to provide funding for projects in England which improve productivity in the farming and forestry sectors and create jobs and growth in the rural economy. Under the scheme, there are grants for:
Water resource management and reservoirs
Improving forestry productivity
The grants are for a minimum of £35,000 and they can cover up to 40% of the eligible costs of a project. If the minimum grant is £35,000, the minimum total eligible cost of a project would therefore be £87,500. The maximum grant per project is normally £1 million.
Forestry grants are intended to improve forestry productivity through felling, extraction and adding value by primary processing of timber products. Grant funding can help pay for:
Increasing economic return through more efficient felling and extraction processes; and
Adding value to felled timber by primary processing.
Private forest holders managing at least 10 ha of forest and micro, small, or medium-sized forestry contractor businesses in England may apply.
For more information on grants for improving forestry productivity click HERE to read the Handbook.
Water resource management grants are intended to improve farm productivity through more efficient use of water for irrigation, and to secure water supplies for crop irrigation by the construction of on-farm reservoirs.
Grant funding can help pay for:
Construction of a water storage reservoir (above or below ground) filled by either peak flow surface water abstraction, borehole or rain water harvested from buildings
Abstraction point, pump and pipework to fill the reservoir
Irrigation pump, controls, underground water distribution main
Water metering equipment
Best practice application equipment such as boom or trickle irrigation
Software and sensors to optimise water application
For more information on grants for water resource management click HERE to read the Handbook.
The government has guaranteed funding for the RDPE Countryside Productivity Scheme if grants are agreed and signed before the UK's departure from the EU, even if the grant agreements continue after the UK has left the bloc. This is subject to projects meeting the following conditions:
They are good value for money.
They are in line with domestic strategic priorities.
Click the drop down boxes below for some inspiration!
Example 1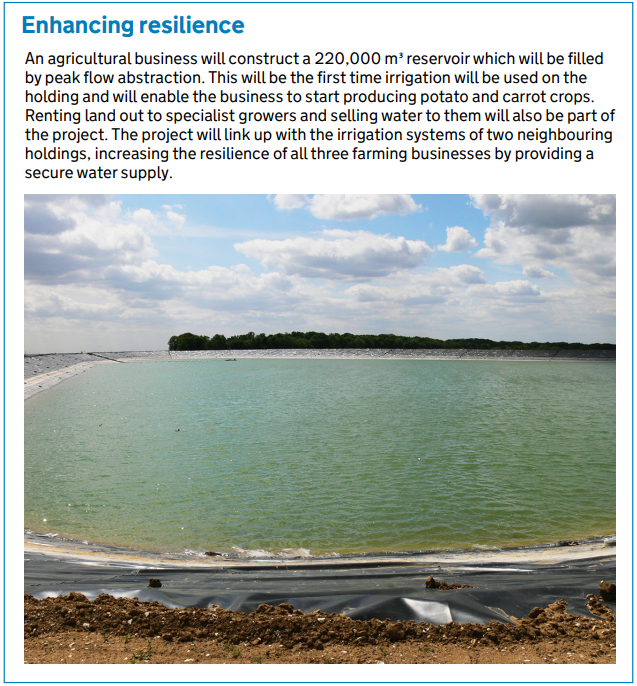 Example 2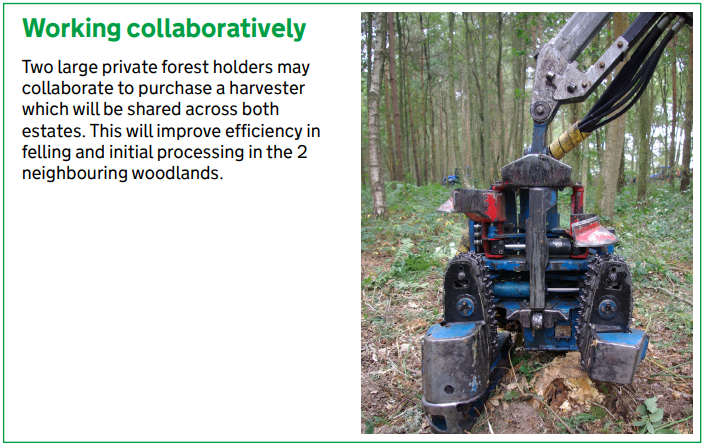 The grants are funded by the European Agricultural Fund for Rural Development (EAFRD)
Deadlines: Applications can be made until 3 April 2018.
If successful you should aim for your project to be finished and paid for, and complete grant claims submitted by 31 March 2019. The very final date to submit complete grant claims is 15 January 2020.
Please see the below link for further information including how to apply