Each year our students select a local charity to raise funds for throughout the academic year. A highlight of the student calendar is RAG (Raising and Giving) week. The RAG Committee and Student Association run a huge number of events for the student body, to help fundraise for different charities including; Hadrian's Wall hike, O2 Climb, Reaseheath Take Me Out, raft races, town centre collections, tractor pulls, Snowdon climb, bake sales, helping at community events, staff vs students sporting events, Halloween cellar tours and much, much more!
Each year a substantial amount of money is raised for a local charity of the student's choice. Needless to say, one of the challenges is to raise more money than the previous year's students! You could find yourself taking part in a raft race on the lake or getting up on stage in a talent show, organising a fashion spectacular or a three-legged race, and of course, dressing up for charity collections in the local town of Nantwich!
RAG week is an opportunity for students to let their hair down and have a thoroughly enjoyable week, at the same time raising money for individuals less fortunate than ourselves. Please give RAG Week your support.
To date, the appeals have raised over £230,000 for worthy local causes, and we need your help to raise that figure much higher during this year. Our highest achievement was during the 2015/2016 academic year, raising £26,361 for the British Heart Foundation.
If you'd like to volunteer to help and get involved in some fundraising events contact any member of the Student Association Executive Committee, who will let you know where to be and when! You can also get in touch with the Student Life team via email – studentlife@reaseheath.ac.uk.
This academic year we are delighted to be supporting Visyon.
Visyon is a charity that supports the emotional health of children, young people and their families in the cheshire and staffordshire moorlands areas.
​If you are a child or young person, Visyon can help you improve your mental health so that you feel better about yourself and the things that happen in your day-to-day life. If you are a parent, grandparent or carer, you can come to us to gain the skills to give your child the support they need.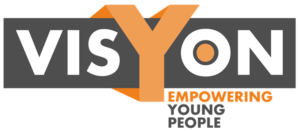 Here is a breakdown of how much our students and staff have raised for local charities over the last 25 years!
| Year | Charity | Amount raised |
| --- | --- | --- |
| 87/88 | Cheshire Riding for the Disabled | £2,200.00 |
| 88/89 | Leighton Hospital Baby Unit | £4,252.00 |
| 89/90 | St. Luke's Hospice | £5,250.00 |
| 90/91 | Springfield School | £7,005.00 |
| 91/92 | Leighton Hospital Scanner Appeal | £7,650.00 |
| 92/93 | Hope House | £7,700.00 |
| 93/94 | Special Gymnastics Association | £4,500.00 |
| 94/95 | Cancer Research | £7,016.00 |
| 95/96 | Guide Dogs for the Blind | £3,400.00 |
| 96/97 | Nantwich Neighbours | £3,300.00 |
| 97/98 | NSPCC | £6,460.00 |
| 98/99 | Lord Mayor's Appeal | £3,049.00 |
| 99/00 | Christies Against Cancer | £6,221.00 |
| 00/01 | No collection due to Foot and Mouth | |
| 01/02 | Macmillan Cancer Relief | £5,622.00 |
| 02/03 | St. Luke's Hospice | £7,243.00 |
| 03/04 | Donna Louise Trust | £8,118.00 |
| 03/04 | DEC Tsunami Appeal | £1,855.00 |
| 04/05 | Wingate House | £7,230.28 |
| 05/06 | Caudwell Trust | £7,071.05 |
| 06/07 | When you wish upon a star | £9,104.00 |
| 07/08 | Abi Davey Appeal | £10,116.24 |
| 08/09 | BIRD | £12,076.64 |
| 09/10 | Childrens Adventure Farm Trust | £11,740.00 |
| 10/11 | North West Air Ambulance | £16,519.00 |
| 11/12 | The Oliver King Foundation | £10,236.53 |
| 12/13 | Broughton House | £7,523.54 |
| 13/14 | St. Luke's Hospice | £9,448.85 |
| 14/15 | MacMillan Cancer Support | £20,380.12 |
| 15/16 | British Heart Foundation | £26,361 |
| 16/17 | North West Cancer Research | £13,634.31 |
| 17/18 | Visyon | £19,174.93 |
| | | |
| | Total funds raised | £271,457.49 |