Student Wellbeing Service
The Student Wellbeing Service is available to all students who may be experiencing problems whilst at college. Problems can range from homesickness, mental health issues, relationships, bullying, difficulties with coursework, depression, anxiety, sexuality, financial difficulties, bereavement, health issues or family problems. We are committed to supporting you to enable you to reach your full potential. Whatever it may be, we can help, either to talk things through or to put you in touch with the relevant people.
There is no list of acceptable issues to bring to Wellbeing. Students access the service for a wide variety of reasons at different stages of experiencing difficulties. Some students are not even sure why they are coming, they just have a sense that they need to explore something.
Your Course Tutor is always willing to listen if you have an issue whilst at Reaseheath. We understand that sometimes it can be easier talking to someone outside of your curriculum area. Wellbeing Advisors offer a confidential service and are available 8am-5pm Monday – Friday. You will have an assigned Wellbeing Advisor to your curriculum area that is accessible and willing to listen to you.
The Wellbeing Team also provide a variety of services including:
Lesbian, Gay, Bisexual, Transsexual (LGBT) group
Condom distribution scheme
On site qualified registered nurse
Sexual health advisor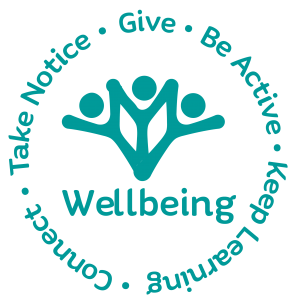 If you have any specific issues you would like to discuss in confidence prior to starting college, you can contact the Student Wellbeing Team or the College Chaplain on 01270 613197.
Current students can access the BeWell site for more information and support on mental health and wellbeing.
College Chaplain
Reaseheath College has a Chaplain on campus who is based next to Student Services. He is happy to hold discussions on any aspect of faith or morality and is available to all students with any faith or none. A weekly faith group is available to all who want to meet others who share their faith or hold different faith values to themselves. The Chaplain supports many Reaseheath College functions and is happy to offer advice or general support whenever needed. A prayer room is available in Centrepoint for use at any time.
College Counselling Service
The College Counselling Service can help with specific problems on a regular basis if you need support. Counselling provides a relaxed setting where you can talk freely in a way that is rarely possible with friends or tutors. The Student Wellbeing Service can also put you in touch with outside agencies if necessary.
How and when to find us
Location:
We're based in the Wellbeing Hub. This location is fully accessible
Opening Hours
Mon – Fri 8am – 6pm
Wellbeing drop-in sessions – 12 – 2pm Monday – Friday
For urgent support
For urgent medical support:
In an emergency, always telephone 999. Here are some other additional resources for support:
Your own GP
Kiltearn Medical Centre, Nantwich
NHS 111 Service on 111 – the service offers health advice 24 hours a day, seven days a week
For urgent emotional support:
Confidentiality:
The Wellbeing Service is a confidential service. The Wellbeing Team do not communicate with tutors or other members of staff without your expressed consent. The only exception would be if the staff considered a student posed a serious danger to him/herself or others, in such cases the member of the Wellbeing Team would usually inform you that they needed to breach the confidentiality contract.