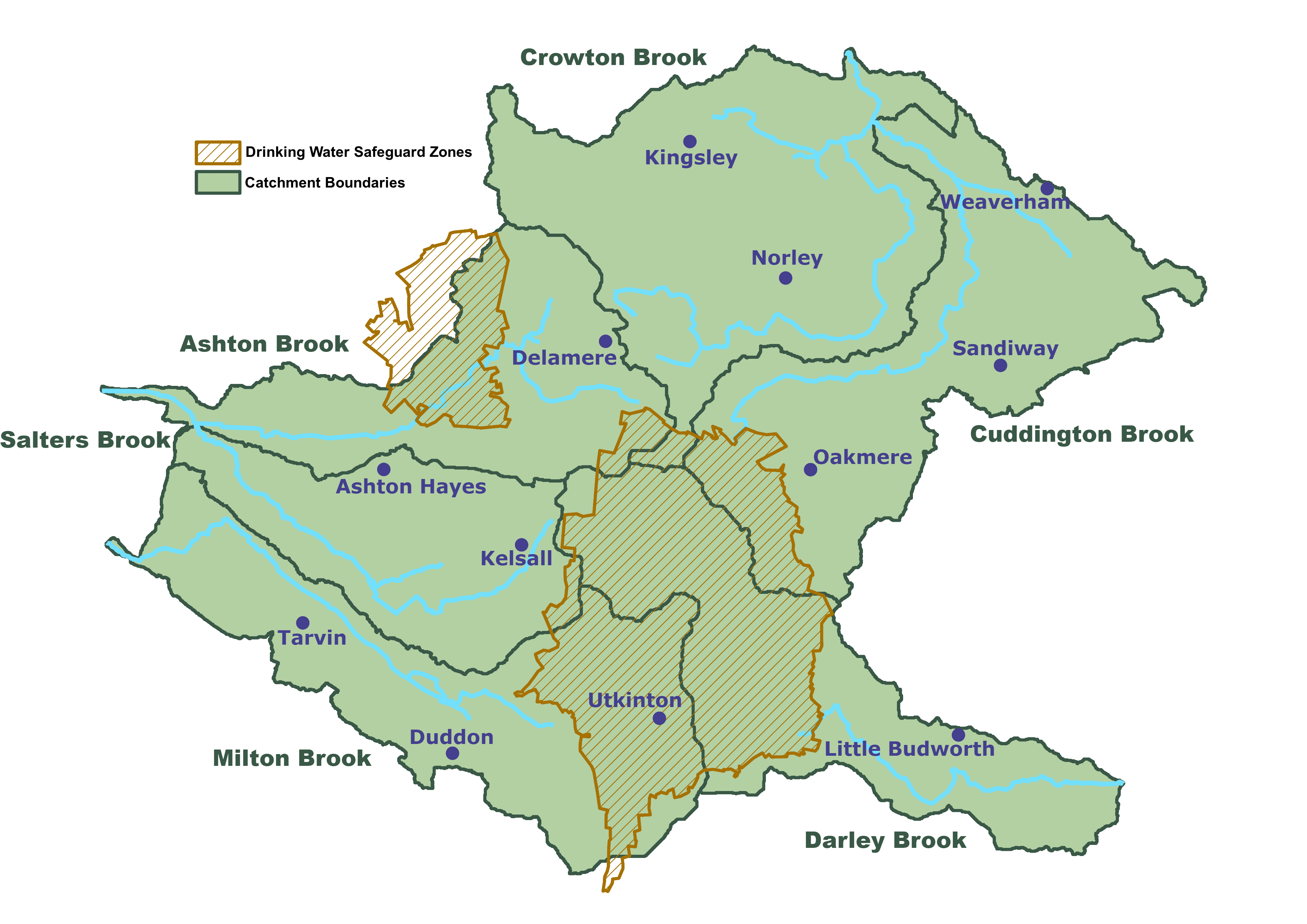 Delamere and Manley Common Pollution Prevention Project
The Delamere and Manley Pollution Prevention project, funded by the Environment Agency and United Utilities, is working to protect and improve the groundwaters and rivers and streams for future generations. The main objective is to achieve 'good' ecological status in the brooks by 2020. Although the brooks are currently affected by some pollutants such as phosphorus and excess sediment, the good news is that the ecology in the brooks has the potential to recover if we work with landowners and farmers to tackle inputs arising from agriculture. Farm Environmental Services Farm Advisors from Reaseheath College have been working with farmers to reduce nutrient losses from fertilisers and manures. Instead of nutrients being carried away in the water we are working to make them more available for crops to use.
Under the project farmers and landowners have received free advisory visits including:
– Soil and manure testing
– Support with nutrient management planning
– Free fertiliser spreader calibration (for those within the Drinking Water Safeguard Zones)
– Soil management advice
– Water Management Farm Plan
– Farm yard infra-structure planning and applications for financial support available through the project. To date farmers have been advised and supported with fencing, water supply, hard bases for drinking troughs, gateway resurfacing, dirty yard water separation and associated drainage pipework.
If you want to learn more about the project please contact us.
Nicola Hall, Environmental Services Manager who is overseeing this project for RADA
Email: nicolah@reaseheath.ac.uk
Mobile: 07772 732508