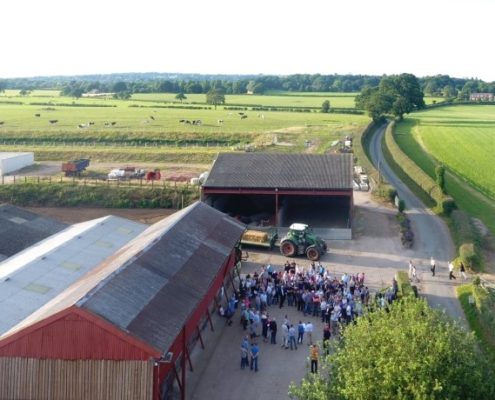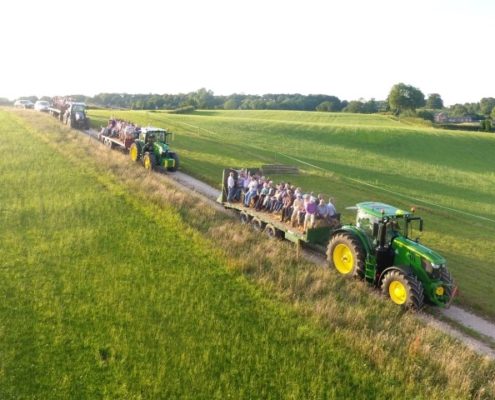 The Cheshire County Farming Competition is probably the oldest established farms competition on a county scale held anywhere in the UK. The objective is to encourage pride and healthy competitiveness in all aspects of farming and thereby uphold the tradition of best practice farming in Cheshire.
There is a choice of 23 classes designed to cater for a variety of farming interests and sectors:
COMPLETE FARMS: Large, Medium, Small, Non-dairy and Cheshire County Council holdings (The winners go forward to the supreme champion farm section)
LIVESTOCK: Dairy herd, In calf dairy heifers, Maiden Heifers, Beef Breeding herd, Beef feeding Herd, Sheep Flock.
EQUINE- Best equine establishment
FODDER CROPS: Forage Maize
ARABLE CROPS: Winter wheat, winter and spring barley, Winter Oats, Early Potatoes, Second Early, Main crop potatoes, Winter Oilseed Rape.
GRASSLAND: Best ley sown in previous year
FARM MACHINERY: Care and Maintenance
FARM BUILDINGS: Appearance, usefulness and maintenance. (Old and new)
FARMING AND WILDLIFE: Management considerations within context of commercial farming.
FARM GARDENS: Layout, variety and maintenance.
DIVERSIFICATION: Farm based alternative enterprise.
COMPETENT YOUNG PERSON IN AGRICULTURE AWARD- for a young ambitious person aged between 16-24 working on a farm in Cheshire
BEST EQUINE ESTABLISHMENT
The classes are judged on your own farm or business, not in a show ring, why not think about entering one or a number of these classes.
SUPREME FARM CHAMPION 2017, we are pleased to announce the winners of this prestigious award to TJ & SL Mansell Tilstone Bank Farm.
Supreme Farm Winners Farm Walk 17th July. (Insert photos of the- 2017- I will send a few in a moment, all photos will be on the CCFC website) For more photos, please see website 2017
Reserve Champion Philip Brocklehurst, Oak farm, Mobberley, Knutsford
For 2017 results so far please click HERE
Classes to be judged in September are Sheep Flock, Main Crop Potatoes and Forage Maize. For full class details, entry deadlines and competition information see website link