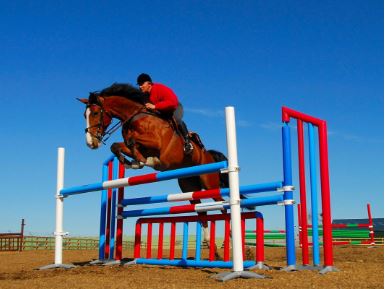 Following on from the success of the Ernest Dillon Showjumping Demonstration Reaseheath Equestrian Centre is honoured to be hosting an Ernest Dillon Clinic.
Develop your horse's technique with Ernest Dillon, one of few Show Jumping Specialist Fellows of the British Horse Society. He is also a UKCC Level Three Showjumping Coach, an Accredited British Showjumping Coach and a British Eventing Master Coach. He conducts clinics worldwide and has impressive success rate with riders from Novice level to those competing at Grand Prix dressage and Four Star Eventing level.
Clinic costs:
Private sessions – £60.00 1 Horse
Semi Private sessions – £40.00 2 Horses
Group session £35.00 – 4 Horses
Please note that semi private or group bookings must have the designated number of riders and horses. We are not responsible for organising semi or group bookings.