Higher Education at Reaseheath
Many of our students choose to stay at Reaseheath and study for a degree. We have a wide choice of degree courses so you can choose one that's right for you. You can study either full-time or part-time. Part time routes can be flexible, allowing you to study at the same time as having a job.
Here are some of the areas we offer degree courses in:
For more information on all of our degree courses available visit the higher education pages on our website.
91% of our students say our staff are enthusiastic about the subject they teach.
Access to Higher Education (Land-Based)
Created for over 19s who have not yet studied at University, the Access to Higher Education Diploma (Land-Based) is equivalent to three A levels and will prepare you to study at degree level at Reaseheath or elsewhere.
Designed to enable you to re-adjust to the learning environment, most teaching is carried out through student friendly lessons, assignments and practical activities. A dedicated support tutor is available to help you progress through your studies so you don't need to worry – even if you have been out of education for some time.
Flexibility is the key to this one year course, which runs over three days a week between 10am – 3pm to fit in with work or family commitments.
If you have ambition to go on to a higher level of course and a keen motivation to learn visit the Access to Higher Education Diploma (Land-Based) page for more information.
UK Quality Mark for Higher Education at Reaseheath
The Quality Assurance Agency for Higher Education (QAA), the Higher Education equivalent to Ofsted, has confirmed the College meets national requirements for standards and quality following its recent review.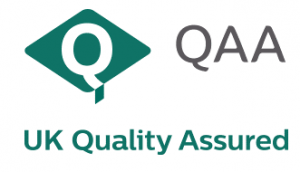 Read the full report here.
"Academic standards and the quality of information about its learning opportunities meet UK expectations"

"The quality of student learning opportunities and the enhancement of learning opportunities have exceeded UK expectations"
Reaseheath Alumni Association
When you've finished your studies at Reaseheath, we'd love you to stay connected to college by joining our alumni* network. By staying in touch, you'll hear about opportunities to help expand your skills and develop your CV.
Don't worry, we'll be in touch closer yo the time, but in the meantime take a look at our alumni webpage if you'd like more information.
*alumni is just a fancy term for 'former students'