Step by step business advice with Startup Success
Thinking about starting your own business? Get support and advice on the steps you need to take. 
This 2 day course will equip you with business know-how!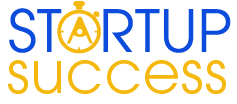 If you are thinking about starting any sort of business, or you would simply like to know what is involved in starting a new enterprise, then we can help you get off to a flying start. This practical workshop help you develop an understanding of:
The psychology and motivation behind starting your own business
The steps involved in setting up a business including legal structure, licenses, insurances and H&S
Help you identify and test market your business idea
Help identify customers, how to sell to them and keep them coming back
Get confident with finances through identifying costs, prices and profit and the role of forecasting
Introductory price – £25pp
Interested?
Contact us to find out more –