Five good reasons for you to study a food degree at Reaseheath
The UK food industry has average earnings higher than the national average (source: Food and Drink Federation)
The food and drink manufacturing industry is the single largest manufacturing sector in the UK, with a turnover of £92bn (source: Food and Drink Federation) and graduates can come from any background 
Our £7.4m Food Centre is one of best equipped food processing facilities in Europe, with internationally recognised Grade B BRC7 certification, with many food retailers and manufacturers using our facilities for product testing and development
30% of our food students achieved a first class honours degree last year
We have 95% student satisfaction on our food degrees
Tell me more!
Thinking about a career in the Food and Drink sector? Study a degree in food manufacturing and develop business management skills and science based knowledge of the food and drink industry to help you get that dream job.
Study takes place in our Food Centre, an industry-leading academy with an international reputation in the food and drink sector, with Grade A BRC6 facilities including a commercial dairy, butchery, commercial bakery and innovation rooms for new product development and scale-ups.
Take a look at our degrees in food by clicking on the tabs below.
Operations Management
The BSc (Hons) Food Manufacturing with Operations Management is the final year of study following the two year Foundation Degree in Food Manufacturing with Business Management to gain the full honours degree. This provides an opportunity to enter the food and drink industry at a higher level, or for progression onto a higher level of study such as a Masters degree programme.
Bakery & Patisserie Technology
QAA checks how UK universities, colleges and other providers maintain the standard of their higher education provision. Click here to read this institution's latest review report.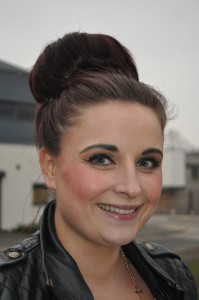 Abby Brown
BSc (Hons) Food Technology
After graduating last year with a first class honours degree, Abby has landed a role in New Product Development with Halewood International, the UK's largest independent drinks manufacturer. She develops new recipes, helps to run product tastings and looks at market trends (mulled spices and tropical drinks were popular at Christmas) as part of her role. Abby draws on the knowledge she gained during her studies such as food safety, nutrition, marketing and product positioning and attributes both this and Reaseheath's links with industry to her success in landing the job.
She believes that her BSc top-up and the Foundation Degree in Food Industry with Management which she completed beforehand prepared her well for the world of work, particularly a realistic challenge by M&S to create a tempting new deli product. Abby and fellow students had to develop their dishes in line with consumer feedback while keeping a strict eye on profit margins, costings, packaging and labour.
Says Abby: "I find that I look much more critically at the ingredients, processing and value of different products. Food is such a varied industry – and it offers a great career path because everyone needs to eat."