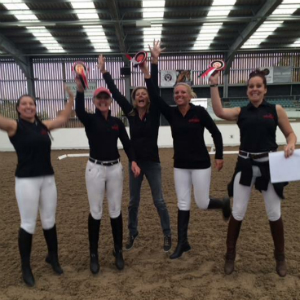 British Dressage (BD) has just launched a new competition for riders of all ages and abilities called 'Team Quest' (TQ).
We're looking for riders at Intro, Prelim and Novice to take part in a fun and relaxed dressage competition – even if you've never competed before. Teams of three or four riders will ride as individuals across the three test levels (any combination) and the best three scores count towards an overall team total, highest percentage wins the day.
There will be three age categories for teams; 16 and under, 25 and under and mixed (riders of any age).