Welcome to Reaseheath Animal Management Centre and Zoo
Welcome to Reaseheath's Mini Zoo. Situated in the grounds of the Main Campus at Reaseheath College, we benefit from scenic views of the lovely Cheshire countryside.
Animal Management as a subject has been delivered here since 1995, but it wasn't until 2000 that the department turned into a Zoological Collection.
We were the first College in the County to receive a Zoo Licence, meaning we could hold specific species, then many years later we were able to open our doors during the holidays so that everyone can benefit from the collection that our students are lucky enough to work with every day. The Zoo is a member of BIAZA (British and Irish Association of Zoos and Aquariums) who are a professional body that represent the UK's best zoos and aquariums providing a high standard of welfare, education and conservation of animals.
Although we don't hold many of the species typically found in zoos like giraffes or lions; for these would be too big and dangerous for our students work with – the animals we do house can be viewed closely. As our collection is small our visitors tell us they receive a more personal experience from their visit.
Our students are so busy with their studies that the Zoo opens to the public only during school holidays and selected weekend events. Make sure you find out when we're open by checking out the "Plan Your Visit" section!
New for 2017, we are launching some exciting new programmes which will bring our visitors closer to our animals: Keeper for the Day packages, Adopt an Animal and Annual Membership options are all now available, and we even do birthday parties too.
There's something for everyone at Reaseheath Zoo, we hope you enjoy your visit!
Opening Dates and Events, 2018:
WE WILL BE OPEN EVERY WEEKEND FROM SATURDAY 24th FEBRUARY 2018
21st July – 27th August – Summer at the Zoo
27th October – 4th November – Halloween Spooktacular*
1st, 2nd, 8th, 9th, 15th, 16th, 22nd and 23rd December – Christmas Weekends
10am – 4pm on selected school holidays.
WE WILL BE OPEN EVERY WEEKEND FROM SATURDAY 24th FEBRUARY 2018.
*These are all themed events that we run in partnership with industry links. As well as the zoo being open over these dates, we will also be running activities to match the theme.
**Please note we are not open during every school holiday and our term times may differ to local authority schools**
Getting to Reaseheath Zoo
Please enter the college via the main entrance, off the B5074 Main Road and follow the signs for Reaseheath Zoo.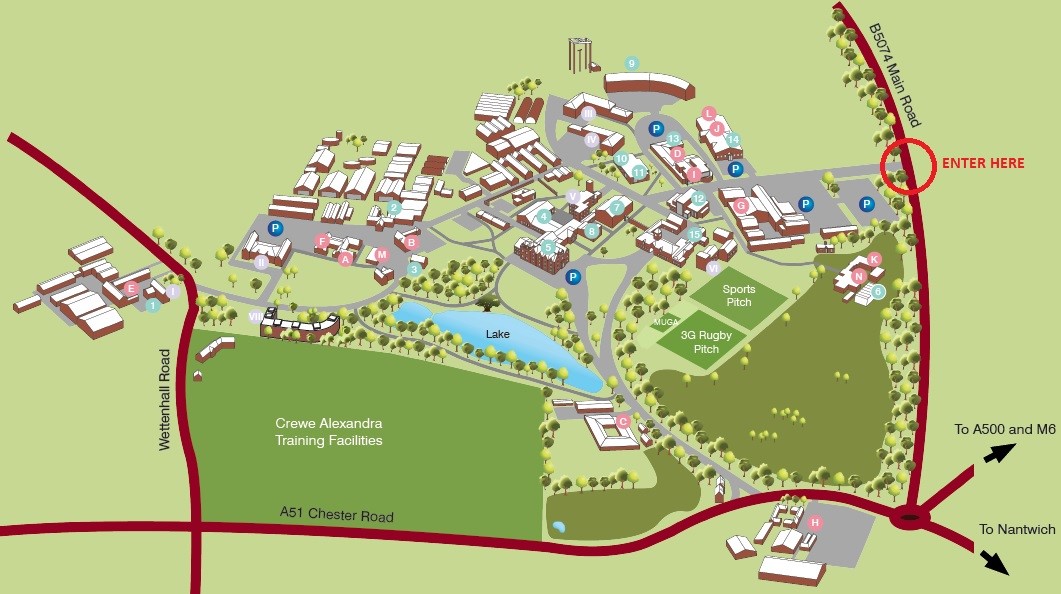 Prices
Adults – £6
Children (4-16 years) and Concessions (students, pensioners, registered carers) – £5
Family (2 adults and 2 children) – £20
Family (1 adult and 2 children) – £14
Children under 3 – free