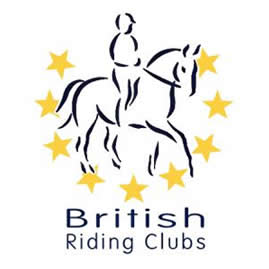 Open to Junior members of an affiliated Riding Club that have paid their membership for the current year (2017) See current BRC 2017 rule book for Eligibility of Horses (Juniors) and also any updated changes as published by BRC website. The same horse cannot be used for the Senior and Junior section. £60 per team/£15 per individual.
All entrants must pay a prelim entry of £28 per team and £9 per individual to British Riding Clubs at least 21 days before the date of the qualifier (above).
Prelim entry forms can be found on the BRC website for postal entries www.britishridingclubs.org.uk or online entries can be made via the BHS bookshop www.britishhorse.com
Late prelim entries may be accepted with a late surcharge of £20 per team at the discretion of the organiser if there are sufficient spaces. Late entries cannot be guaranteed and must not be paid for unless approval from the organiser has been sought.
If the date of the qualifier is cancelled for any reason, the close of prelim entry will remain. However, if the qualifier is moved more than 21 days later, entries will be re-opened but late entry fees cannot be refunded. Eligibility will be considered from the original close of prelim entry.
All hats must have a visible orange BRC hat tag in place before they are used for warming up and competing. See Rule G22.2 regarding Protective Headgear and important update from 1st January 2017. There will be a trained steward available to do this on the day if your hat is not already tagged. Your horse must have up to date influenza vaccinations in line with rule G7 in the current BRC Rulebook. SJ1.4: The course – The maximum height of the first-round obstacles in area and championships is found in CR Appendix 8c. Should the exact heights specified in CR Appendix 8c not be achieved a 5cm tolerance on the British Riding Clubs Equi-Theme Winter Intermediate Show Jumping Qualifier For the BRC Winter Championships 2016
Area 20 Schedule on Sunday 19 th March 2017 at Reasheath College Equestrian Centre Reasheath, Nantwich, CW5 6DF