Five good reasons for you to become an Events Manager with Reaseheath
There are many opportunities in the multi-billion pound UK event industry
Millions of people attend events every year, both indoor and outdoor, from conferences, weddings and county shows to parties and festivals
Event management is a strategic marketing tool in the workplace
Our students visit events in the UK and abroad as part of their course
Use your work experience placement to gain experience for the job you're looking for!
Tell me more!
Want to develop your event management skills, business and marketing techniques, backed up by the industry knowledge of our staff? Look at our Foundation Degree in Rural Events Management.
Rural Events Management
Do you enjoy organising and managing all types of events and meeting different people? Can you keep a level head and think on your feet? If so then event management can be a rewarding career. This specialist focus of the Foundation Degree in Events Management course allows students to gain knowledge of business and event management in the rural sector, with practical activities supported by theoretical lectures.
QAA checks how UK universities, colleges and other providers maintain the standard of their higher education provision. Click here to read this institution's latest review report.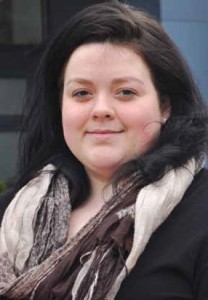 Katie believes that rural events hold communities together and was attracted to Reaseheath because of the unique rural twist we put on our events management course.
So far, her studies have fulfilled all expectations. She says: "There are a huge number of jobs out there and this course really gives you an idea of the wide choice of careers. It has a lot of business content, so you can use your skills in lots of situations.
"Being a Reaseheath student is a lot of fun. Everyone is very warm and welcoming, and you are treated like an adult."