Welcome from the Principal and CEO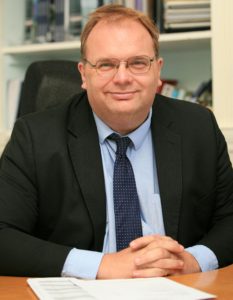 Thank you for your interest in the post of Vice Principal Curriculum and Quality at Reaseheath College. I hope after reading the information on the following pages you will be inspired by the opportunity to make a difference at the College and in the communities and sectors we serve.
Reaseheath College is an exciting and demanding place in which to work. We are one of the largest and leading specialist land-based colleges in the country and offer a wide range of technical and vocational programmes for learners. We recruit students nationally and internationally and have around 1000 residential students living on site. In recent inspections we have been awarded Ofsted Good for Care Standards, Ofsted Good with Outstanding features for teaching and learning, and TEF Silver for our HE provision.
Reaseheath College has an exciting offer including national and employer led provision across FE, Apprenticeships and HE. We support a wide range of students across all levels. Students receive excellent support and thrive within our Reaseheath Family supported by our PRIDE values. It is in our nature to nurture.
We are a very ambitious college and our leadership team and Governors have a clear view of our strategic direction. We are determined to make Reaseheath College the leading specialist land-based college in the country, meeting the needs of students, employers and the communities we serve. This has been supported by a major capital investment of £80M on campus facilities and resources over recent years.
Our Strategic Plan ensures that Reaseheath has a leading edge, at the forefront of the sectors we serve, driven by first class offer, facilities and staff, who are supported and developed to ensure a culture of excellence. Our mission of Industry Focused, Career Ready ensures we equip all our students with the skills and attributes to thrive in the workplace and have the transferable skills employers demand.
I hope you will feel excited by this unique opportunity to join our college and, if you share our vision and ambition, we look forward to hearing from you.
Marcus Clinton
Principal and CEO