Information for apprentices
Apprenticeships are an excellent way to gain a nationally recognised industry qualification and valuable workplace skills, all whilst earning a wage!
Training you in the skills employers want, apprenticeships give you choices in your career. Following your apprenticeship you could continue working for your employer or go on to higher education in a college or university.
If you are aged 16 or over and working 30 hours or more a week you can begin an Apprenticeship or Advanced Apprenticeship at Reaseheath.
.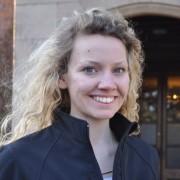 "An apprenticeship gives you a flying start. You can apply the knowledge you've learned at college straight away on the job and you learn transferable skills you can take with you wherever you go."
How long do they last?
Apprenticeships can take between one and four years to complete depending on the level of Apprenticeship, and the industry that you are working within.
The Level 2 Apprenticeship (Intermediate) usually takes 18 months and the Level 3 Apprenticeship (Advanced) usually takes 24 months. Before your apprenticeship starts we will invite you for an interview and initial assessment.
How am I assessed?
Apprenticeships are designed to allow you to 'earn while you learn' with most of your time spent at your workplace and usually one day per week at Reaseheath or on a block release program.
On starting your apprenticeship you will be invited to Reaseheath for an induction and allocated a Work-Based Assessor who will help and assess you throughout your apprenticeship.
How much does an apprenticeship cost?
Apprentices between the ages of 16-18 have their training fully funded. If an Apprentice is aged over 19 at the start of the apprenticeship the employer will be expected to make a contribution towards the cost of training.
Is transport or accommodation available to me?
How do I find an apprenticeship?
If you don't already have an employer keep checking our apprenticeship vacancies page for the latest opportunities. You may wish to contact local employers within your chosen industry, to enquire whether they would consider an apprentice. If you then gained an employer who wished to know further detail they can contact the Reaseheath Training department on 01270 613221 to find out more. If you know of local employers you feel you could contact please do contact Reaseheath Training using the online enquiry form and we can contact them on your behalf.
How do I apply?
Once you have found an employer you can apply online for an apprenticeship. Once you have applied you will be contacted by one of our team members to arrange the next steps of your application.