Reaseheath Apprentices Grace & Laura on their apprenticeship with Muller:
Reaseheath Apprentices Callum & Nicholas on their apprenticeship with Total Tools:
Reaseheath Apprentice Nadine on her apprenticeship with Congleton Veterinary Centre:
Reaseheath Apprentice Liam on his apprenticeship with First Bus:
Reaseheath Apprentice Maddi on her apprenticeship with First Bus:
Veterinary Nursing students discuss their course and apprenticeship
World Skills Butchery Finals at Reaseheath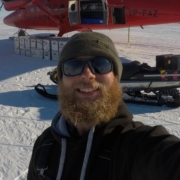 "Living and working in one of the most remote places on earth wouldn't suit everyone – but I love it.
"In the Antarctic there's no pollution, no noise and no internet. Elsewhere the air feels thicker and the UK, even in lockdown, seemed very busy in comparison.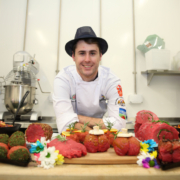 "I really enjoyed this year's WorldSkills UK butchery finals. Winning the gold medal was unexpected but amazing, particularly as the standard was so high. Both the 2019 and 2021 competitions have been valuable learning experiences and have given me skills and creative ideas to take forward to the World Butchers' Challenge."
SMT GB Construction Plant Engineering Apprenticeships in partnership with Reaseheath College
Hear our apprentices and their employers talk about how a Reaseheath apprenticeship has helped them.
IMI visit Reaseheath's Engineering Apprenticeship Academy
Minister for Higher & Further Education Michelle Donelan & MP Edward Timpson CBE visit Reaseheath for National Apprenticeship Week
"Reaseheath's new Engineering Apprenticeships Academy and the college campus have fantastic facilities and we are looking forward to further developing this working relationship."
"The training that Reaseheath deliver is critical. It's instrumental to the success of our business in the UK."
"I would like to congratulate Reaseheath on the continuing success of its Eden dairy technologist programme. This is an outstanding example of employer and training provider partnership which is enabling businesses to upskill and deliver innovation, productivity and business growth."