A Guide to Accommodation at Reaseheath by Abbie Starsmeare
Hi, my name is Abbie Starsmeare and I'm a first year student at University Centre Reaseheath. I am currently studying FdSc Animal Management (Behaviour and Welfare) and I am a residential student.
Before I start, it is probably worth explaining that our halls of residence are split into three categories; over 18, under 18 boys and under 18s girls. The under 18s accommodation incorporates a food allowance and is either en-suite or half en-suite (meaning the bathroom is shared).
As an over 18 student, I am currently living in Platt Hall, which is situated on campus and is a 2 minute walk away from the Zoo and the Higher Education centre, where most of my lessons take place. I chose Platt because you get the option to go either catered or self-catered and also has an en-suite bathroom with a shower and a shared kitchen. As I live on the top floor, there is an extra floor above the kitchen with a table and chairs as a dining space. On the lower floors the kitchens extend outwards to provide this space. We all have our own locked cupboards in the kitchens as well (although this is the same for all over 18 accommodation). I live on a corridor with 7 other people and we are like a family away from home we all get on so well which makes the stay in halls a lot better.
It is good to make sure you have a couple of halls in mind when applying as they ask for a first and second choice. My second choice was Chetwood hall, this I very similar to Platt with an en-suite and shared kitchen. The only difference between Chetwood and Platt is that Platt has slightly bigger kitchens. Chetwood is situated the opposite side of campus to Platt and is closer to the Bar. There are many other over 18 halls of residence such as Chetwood and the Town Houses which are located in the middle of campus. These includes: Rode hall, Tatton hall and Tabley Hall. The Town Houses were opened new for the 18/19 academic year and have the biggest rooms on campus, with three quarter beds and lots of storage! However, you have to share a bathroom and a kitchen. The Town Houses do have a living area, with TV provided as well!
One of my top tips about choosing your halls of residence at Reaseheath would be to come to open days and see as much of the different halls as possible and find the one which most suits you! Make sure that you research them before you apply, and most importantly apply early as it's a first come first served basis and they do fill up fast and you might not end up in the halls of residence which you really want! I was lucky enough to get my first choice because I applied as soon as the accommodation applications went live on the website. But, all the halls of residence here are really nice and accommodating. We also have the residential service team on hand 24/7 to help with any issues regarding your accommodation.
I hope this has given you an insight into how to choose the best halls at Reaseheath for you. Just remember my personal top tip is to go and visit as many halls as you can at an open day event and choose which is best for you. Also, don't forget to apply early as you have more of a chance of getting the halls you want.
Check out more information about Accommodation at Reaseheath here!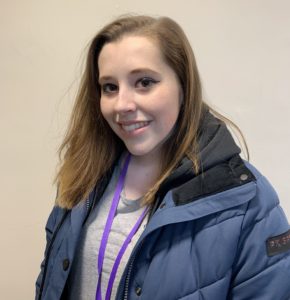 Hi, my name is Abbie Starsmeare and I'm a first year student at University Centre Reaseheath. I'm studying FdSc Animal Management (Behaviour and Welfare) and am hopefully going to stay on at Reaseheath and top up to the full BSc. In the long term I want to be a zoo keeper and hopefully work alongside conservationists to help save endangered species.  I am currently staying in Platt Halls and have been provided with a comfortable en-suite room. The University Centre Reaseheath does all it can to help us have a great uni experience.