Are you interested in completing an engineering apprenticeship at Reaseheath College? We interviewed two of our current engineering apprentices to give you an insight into what the course is like and how it can help you in the future. 
JOSHUA SMITH
Why did you want to do an engineering apprenticeship?
I wanted to do this apprenticeship because I'm really interested in mechanics. Being able to work with mechanics and learn about them every day while gaining practical hands-on experience is really enjoyable. I chose to do an apprenticeship because it is a good way to prepare for my future career.
What do you enjoy about your apprenticeship?
I enjoy most of the practical sessions we do, particularly anything engine related. The work is really interesting and varied, the college is a lovely place to be and I really like working alongside my classmates. The lessons are really detailed, so I am learning so much which I will be able to use in the industry, both during my apprenticeship but also in the future.
What are the facilities and the teaching like at Reaseheath College?
The facilities are really good at Reaseheath College, which helps my learning. The department has everything you need to learn the skills to succeed in the engineering industry. The teachers are really supportive and are always up for a laugh which makes the lessons enjoyable and fun. They are always there to answer any questions you have or to help you if you are struggling. They have a lot of experience which is really good to learn from.
Why do you like working with Clee Hill Plant?
I really enjoy the job at Clee Hill Plant. Everyone is friends with each other there and the team always help each other out, so it's a really nice environment to work in. I hope that I can continue working here in the future once I've completed my apprenticeship.
Would you recommend an engineering apprenticeship to others and why?
I would really recommend an engineering apprenticeship with Reaseheath College to anyone considering a career in engineering. It is a great path to go down to gain experience and learn new skills, and when you qualify you will never be out of work. There is a lot of money to be earned in this industry.
SAM MILES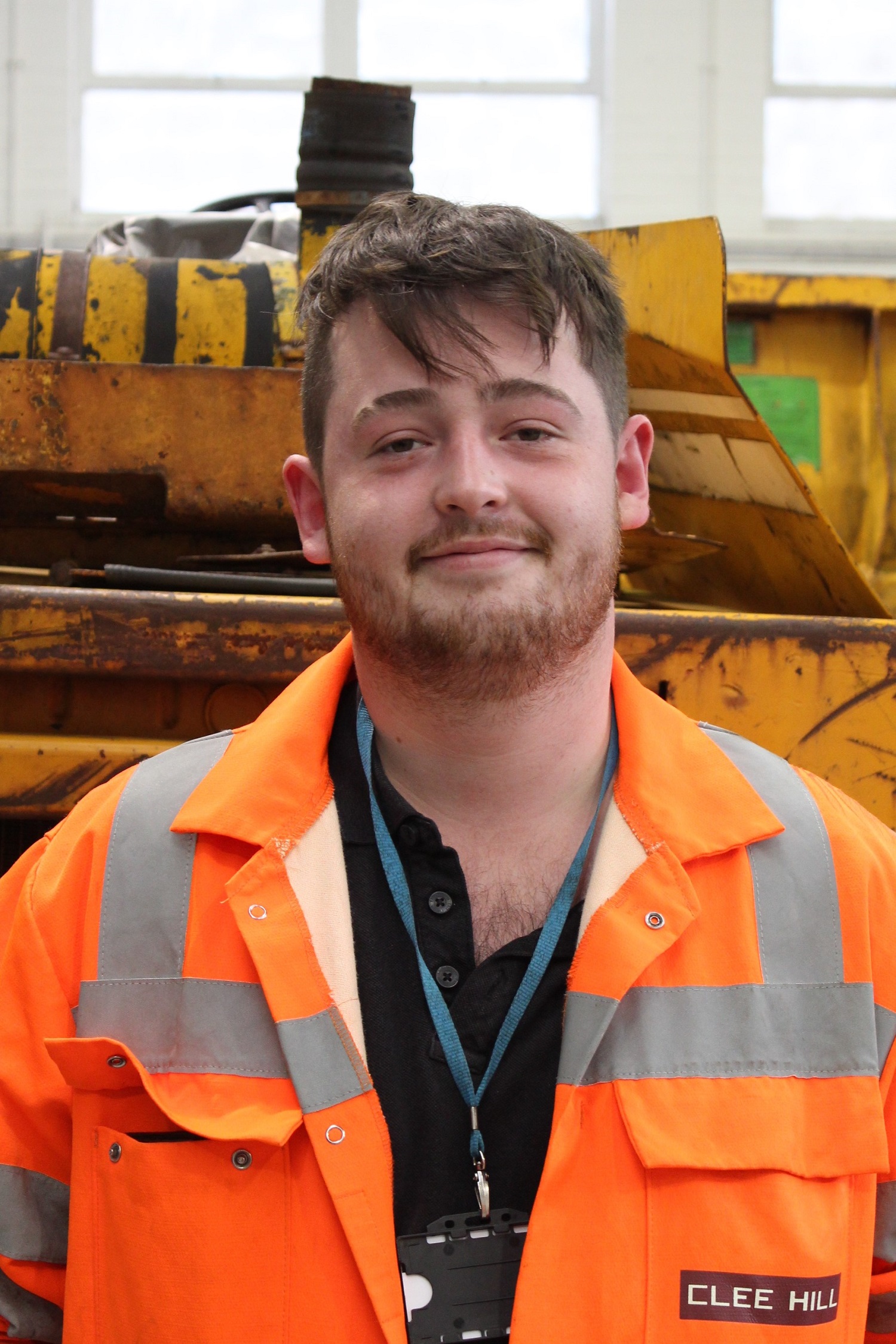 Can you tell us a bit about yourself?
I am 20 years old and came to study my apprenticeship at Reaseheath after completing sixth form college. I had some experience in engineering before I started my apprenticeship by learning from my dad when I was younger. I always really enjoyed it, which is how I discovered my passion for engineering.
Why did you choose to do your apprenticeship with Reaseheath?
I owe it to my employer, Clee Hill Plant. My manager there suggested that I do it to learn additional skills that will help me in my career which I am confident it will do. I had also heard from other people who have already done the apprenticeship that it was really good and helped them to achieve their goals.
What would you like to do in the future? 
 I would love to be a mechanic in the future so I wanted to do this apprenticeship to gain the skills I need to achieve this. My dream job would be to travel the world fixing plant machinery, which I feel excited that I will be able to do one day with the skills I am learning.
What are the lessons like at Reaseheath?
The lessons at Reaseheath are very good and they are also always fun because of the staff. The teachers always help you when you need it and I always feel that I can ask them any questions I have. They are also just very friendly and always have a laugh with us which is really nice. They treat everyone fairly and want the best for us.
What are the facilities like at Reaseheath?
The facilities are brilliant. We learn in a highly functional workshop with lots of equipment. This practical experience is really beneficial to me, as I'm gaining hands-on skills and knowledge which I can then apply to real life situations at Clee Hill Plant.
Would you recommend an engineering apprenticeship with Reaseheath to others and why?
I would really recommend this course to anyone considering working in engineering. It is an excellent route to take if you want to work in the engineering industry as you gain theory and practical knowledge and can work in a real industry setting. I personally am really enjoying my course. I have loved working with all of the new people that I have met and made lots of friends here too.