Hey there!  I have some good news for anyone who reads my blogs, I have had my second back operation and I am healing really well! Progress is being seen so hopefully I'll be back to my studies soon! (and be back to meet all of you I haven't yet had the chance to!) As I am still unable to move a lot, I have watched more Netflix so here are another 5 things you could watch this month in between lectures, work and study! I'll be doing another one in December and if you haven't seen my October one – go and check it out!
Hope everyone is well and I shall see you all soon!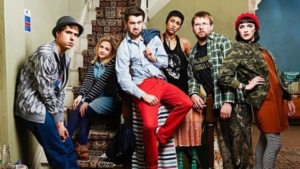 Fresh Meat, 2016, 18: CALLING ALL UNI STUDENTS! Think your house is bad, untidy and noisy? Well watch fresh meat and it will be so clean in comparison! It is about a group of university students living together, having parties and love affairs. Definitely worth a watch – its hilarious. It also features Jack Whitehall! I can't get enough of this series as it just shows you how uni campus' are so much fun!
Eli, 2019, 15: Eli is a film about a boy who is allergic to the outside. He gets taken to a doctor who has been proven to heal all of her patients. When Eli is in the house he makes new friends and that is when there is a massive plot twist towards the end… it stars actors from stranger things and the conjuring (which are both good watches too!) Eli is also in relation to the devil as it appears in the story and is quite interesting toward the end in this perspective!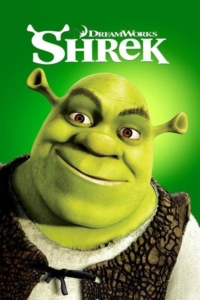 SHREK! 2001, U: Shrek is one of my family's all time favourites! What's not to like?! If you have been living under a rock here is what it's about. It is about an ogre who makes friends with a donkey when his swamp AKA house is invaded by mythical creatures who were banished by Lord Farquaad. He makes a journey with donkey to persuade the Lord to take the creatures out of his swamp however this is when he is given the task of rescuing Princess Fiona (who, by the way has a massive secret the whole time!) for him to then get his swamp back, however, it isn't till the end that there is a twist and that not all ogres are bad after all…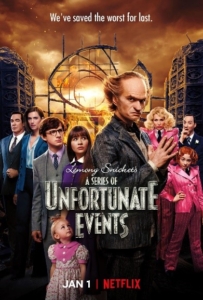 A series of unfortunate events, 2018, 12: A series of unfortunate events has been a series of books, a movie and is now a Netflix series too. It is about 3 children who become orphans after a terrible fire and have to go and stay with their uncle Count Olaf who turns out to only want to inherit their money. The series tells the story of how they go from guardian to guardian but are always flowed by count Olaf! It is a real nice chill out series full of interesting plot twisted and 'unfortunate' events! (It also features the actor Neil Patrick Harris who does an amazing performance as count Olaf).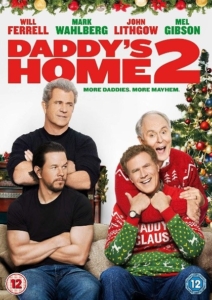 Daddy's home 2, 2017, 12:  Will Farnell and Mark Wahlberg star in this hilarious Christmas classic and as Christmas is only around the corner, why not watch this to get into the spirit! It is basically a dad vs. dad competition, and this actually is the second film that they have made but you don't need to have watched the first one to get this story line! In the first one they had battled it out to see who the better dad was as the parents had divorced and the wife had started to date again! However, in round 2, both grandads comes to say and let me tell you; they are cool grandads! This film is full of laughs, action, and love. It is a real feel good film and is 100% recommendable!
My name is Lisa. I am a 19-year-old from a place called Harpenden, Hertfordshire and I have chosen to study Zoo Management here at University Centre Reaseheath(despite being allergic to both dogs and cats!). here is always something to take part in such as bingo, dance classes, or even being hypnotised! The student association play a massive role in student life as they help provide the entertainment and sort out and run events for the students.