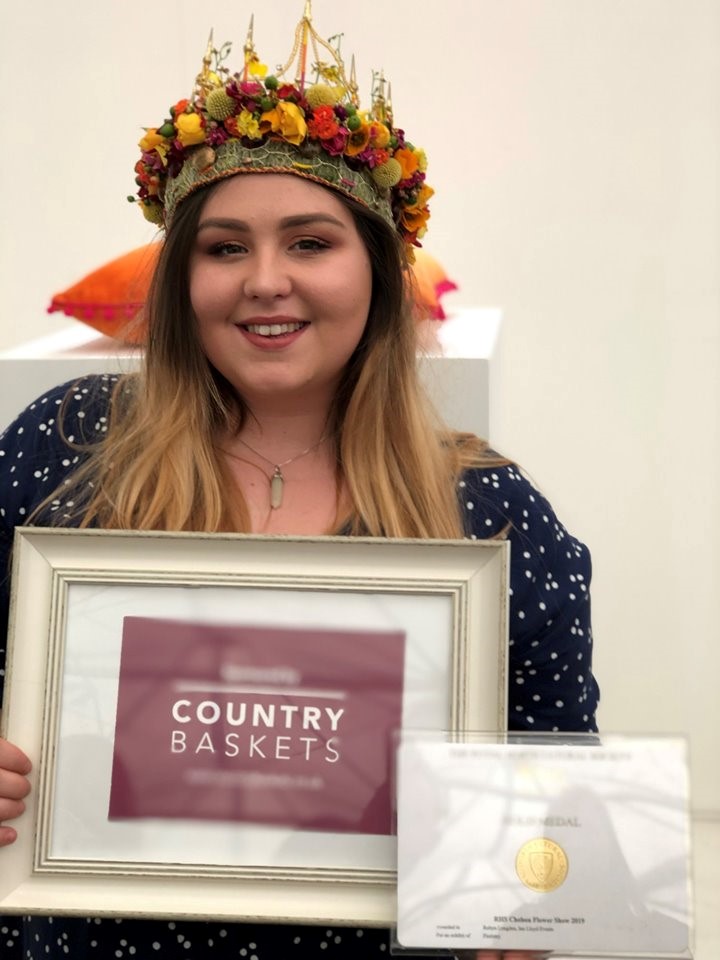 Are you a creative person who loves flowers? If so, one of our Floristry courses could be for you. Find out more from past student and current Instructor Robyn, who shares her top five reasons to study Floristry at Reaseheath College.
Learn from highly experienced floristry lecturers and guest speakers
In my opinion there is no better place to study Floristry than at Reaseheath College. You will be learning from the best as all of the floristry lecturers at Reaseheath have lots of experience working in the industry and a wealth of knowledge and advice to pass on to you. They also really care about their students and will go above and beyond to help you with anything you need, to ensure you get the most out of your time at college.
As well as the great lecturers, you will also benefit from visits from guest speakers from the industry. This will help to give you some ideas about what you can go on to do in your career once you complete your course, and advice on how to get there.
Train in our fantastic floristry facilities
As a floristry student at Reaseheath College, you will spend a lot of time in our Centre for Horticulture, the Environment and Sustainable Technology. This is a new building with spacious, modern classrooms and all the tools and accessories you need to create stunning floral arrangements.
The Reaseheath campus is full of nature and the beautiful grounds are the perfect place to look for foliage and extra flowers to complete your designs too, so there really is no better place to study Floristry!
Use your creativity on a daily basis
If, like me, you are a creative person, you love nature, and you are looking for a practical course, studying Floristry is the perfect choice for you! The course does include theory lessons, but also a lot of practicals in the workshops too, where you can let your creativity run free.
We also get to take part in various activities and events outside of college, for example we decorate Arley Hall at the start of December for their Christmas extravaganza, where all the rooms in the Cheshire stately home are decorated with flower arrangements for Christmas.
Gain extra experience to prepare for your career  
The lecturers at Reaseheath College are passionate about helping you become career ready, and they will support you in gaining extra experience outside of the classroom. For example, we regularly go on trips to various wholesalers and compete in external competitions, and you will also complete a substantial work placement too.
When I was a student here, I did my work placement with an event florist in Wilmslow and now as a staff member I offer some students the chance to complete their placement with me in the workshop, completing tasks such as conditioning flowers when they arrive and setting up classes.
All this experience looks great on your CV and will help you to secure a rewarding career doing what you love when you complete your course with us.
Make friends with similar interests to you
One of the things I loved about studying Floristry at Reaseheath College was getting to know everyone on my course as we all had so much in common. The groups are very supportive of each other, and willing to offer help whenever it's needed. The lecturers are all really friendly too, and the lessons always have a great relaxed feel to them. I can't recommend studying Floristry at Reaseheath highly enough!
To find out more about studying Floristry at Reaseheath College, please visit our Floristry course webpages.