Introducing Lisa Trodden – FdSc Zoo Management student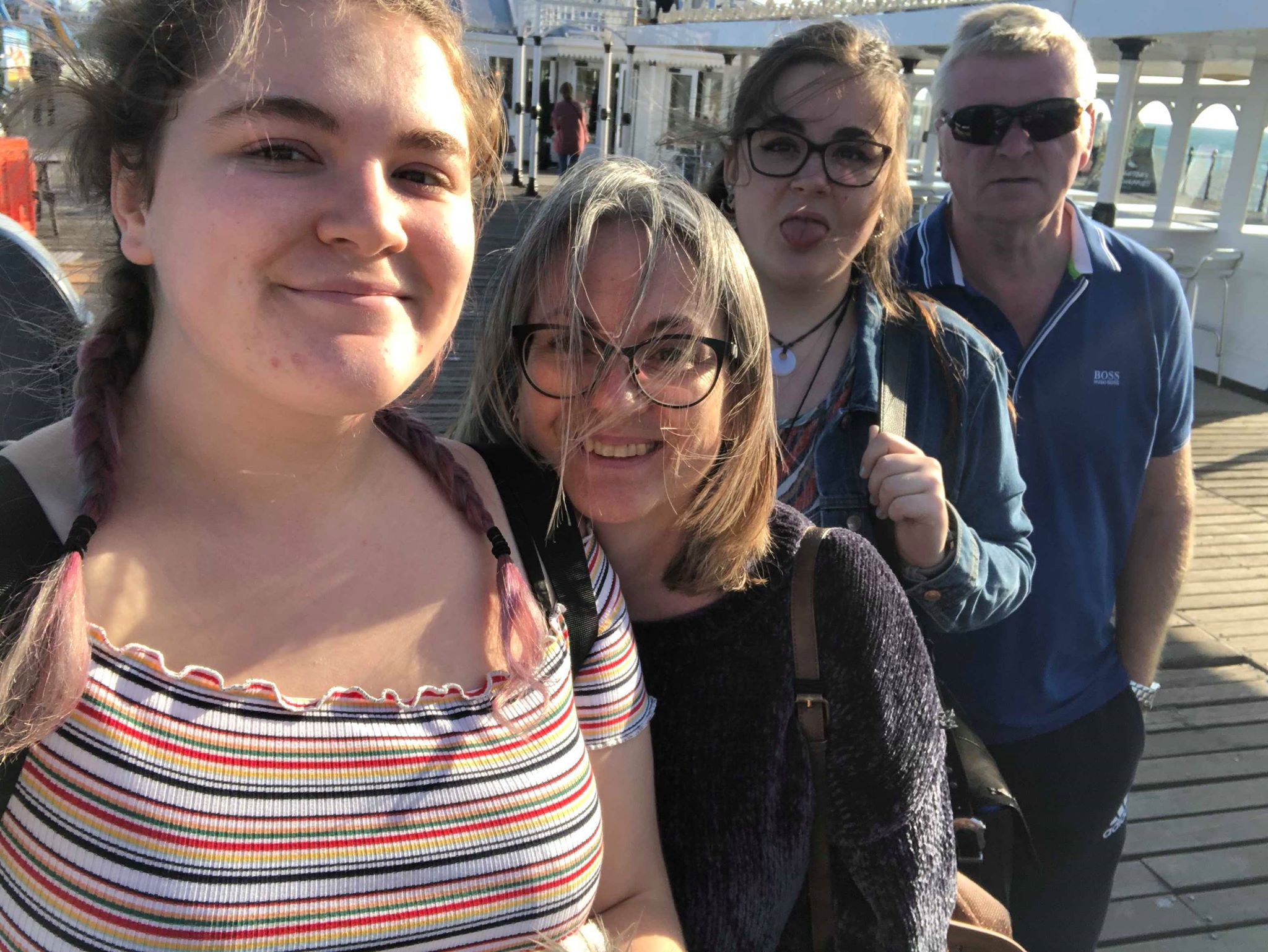 My name is Lisa. I am a 19-year-old from a place called Harpenden, Hertfordshire and I have chosen to study Zoo Management here at University Centre Reaseheath (despite being allergic to both dogs and cats!). I am from a family of 4; me, my sister Rebecca, my dad Keith and my mum Sue. We also live with my gorgeous grandma, Irene. I came from a studious background in that I have always liked to focus on my studies and perform to my best ability. I passed all my GCSE's with all Cs and 2 Bs and then went to college to study animal management for 2 years. I finished the course with distinction overall and then came to Reaseheath. Along with this, I have a musical background as well as a passion for drama. I did drama and music at GCSE and they were my 2 favourite subjects. I also horse ride in my spare time. I have volunteered at an equine yard for 4 years and I have also had 2 weeks work experience at Noah's Ark Zoo Farm and Amey Zoo Exotic Pet Shop. Back home I have a part time job as a bar maid at The Royal British Legion. I have worked there for 2 years and it is safe to say it is one of the things I love. Because I love to be behind the bar, I now also have a job behind the student bar alongside my studies. I also have a part time job as a baby sitter back home.
Ever since I was young, I have always known I want to be a zoo keeper and to work specifically with large mammals such as elephants, hippos and giraffes. I also want to be part of conservation work and help animals in the wild. After this university course, I plan to travel around the world to places such as Africa, Indonesia, Thailand, America and New Zealand. Whist travelling, I also plan to work and volunteer in zoos and wild life sanctuaries along the way. I would especially like to work with and help wild rhinos, elephants and orangutans. Once I have travelled I would like to come back to England to get a place to live and work in a zoo as a large mammal keeper.
Settling into a new place on your own is very difficult as anyone can imagine. I am around 3 and a half hours away from home so adjusting to the new environment was a hard, however, after a few weeks and keeping myself busy, I have adjusted to university life well. I live in the halls of residence called Platt. It is wonderful! There is a fully equipped shared kitchen that I share with my flat mates who are all lovely. My room is perfect! I have an en-suite (no sharing with smelly lads) and a bed, desk and wardrobe. I face the woodland, so I get to see the squirrels and rabbits bound past my window. It is very handy to live on campus as you are part of the universities events and are given many new opportunities as I will explain later. From my hall, it is only a 10-minute walk to my lecture theatre which is along side the beautiful lake. This is convenient as I can be prompt and on time to lectures and observe and appreciate nature along the way.
Student life is wonderful. There is always something to take part in such as bingo, dance classes, or even being hypnotised! The student association play a massive role in student life as they help provide the entertainment and sort out and run events for the students. Some of the events I have got up to include the bingo and being hypnotised. The hypnosis was an experience which I will never forget. The feeling was so surreal and something I would like to experience again (even though he did make me get up and dance like an MTV star in front of everyone!). It was a wonderful thing to have had the opportunity to do. Freshers was also a great experience. There were many events that I could go to such as the fresher's fair and freshers' ball. This is a great event to put on as it allowed everyone to bond and get to know each other easily and quickly.
As I mentioned previously, I am studying FdSc Zoo Management. My course is a foundation degree and lasts for 2 years. I am absolutely loving the course. Some of the modules that have stuck out and that I have enjoyed most are the practical modules and my zoo and conservation lecture. This is because the zoo lecture is closely related to what I aim to achieve in the future and the practical sessions are great as they allow me to put what I am learning in the lectures into practise and into a real-life situation. Part of the reason why I chose to attend University Centre Reaseheath was because they offered the practical element whereas my other university options did not offer as much. This will be beneficial to gain knowledge for my studies but to also provide myself with experience for my future and to put onto my CV to stand out when applying for jobs as the zoo business is very competitive to get into.
The societies I have joined is the Acapella society, the RAG society and the photography society. I have joined the acapella society (The Aca'Rangers) and the photography society as singing and photography are both hobbies of mine that I would like to continue to do whilst attending University. Reaseheath also offer many other societies to appeal to everyone's interests. The RAG society (Raising and Giving Society) I joined as it is a lovely society which consists of raising money for a chosen charity. This year, the charity is Diabetes UK. This charity is close to my heart as I have friends and families with diabetes, so to have the chance to help a charity which is completing great research into diabetes is amazing.
So yeah! That's basically me in a nutshell. I will continue to write blogs about my experiences here at University Centre Reaseheath.
P.s Here is a picture of my dog, cat and 2 rabbits.