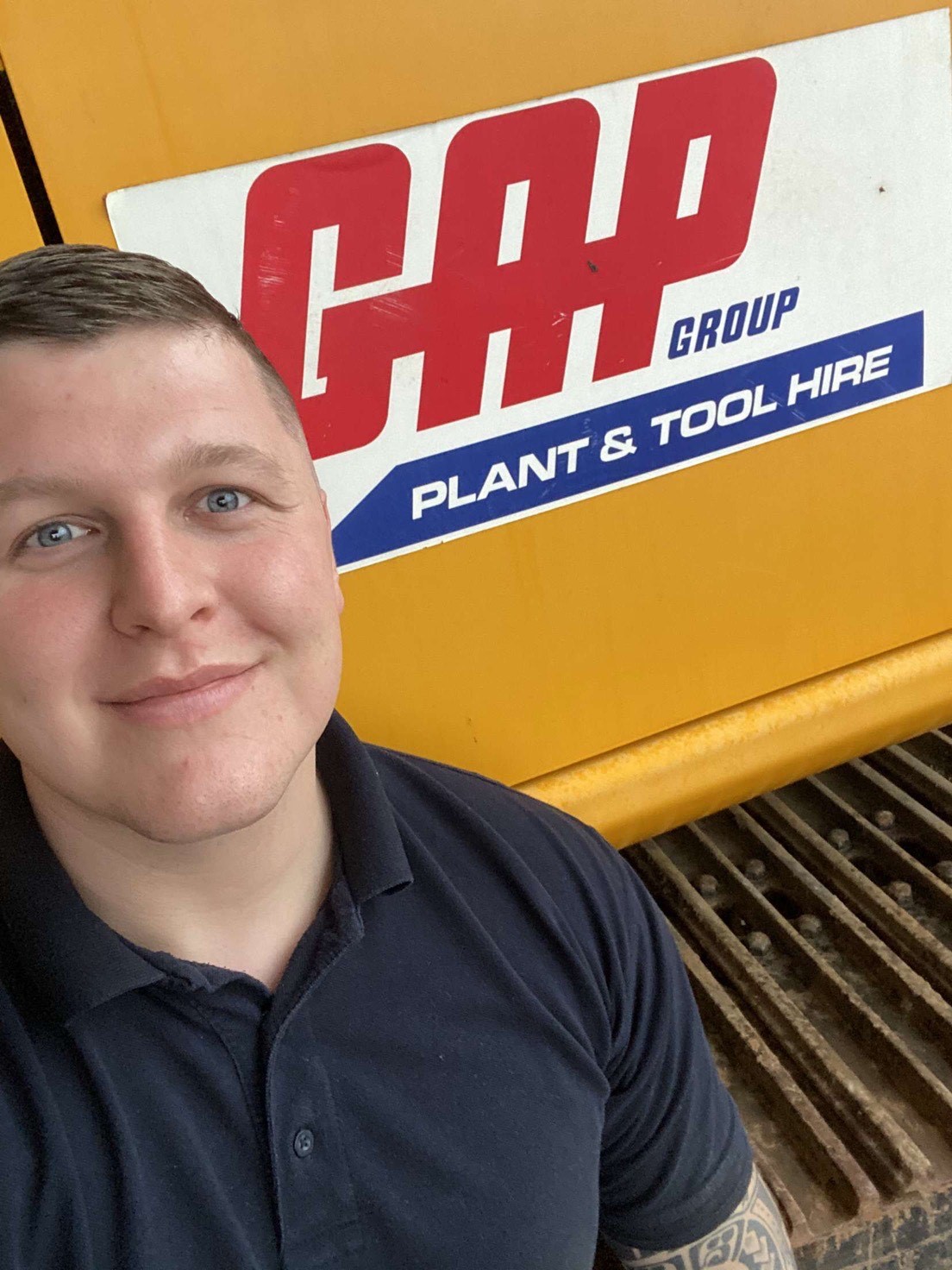 Tell us something about yourself?
My name is Ricky Phelan, I'm 25 years old from Hull, I'm an outgoing lad who enjoys going to the gym and playing rugby on a Saturday as well as socialising with my mates on weekends.
Why do you choose to do an apprenticeship?
I chose to do an apprenticeship because it is a great way to gain a qualification in your trade. You get the best of both worlds. You get to come to college and learn how to do certain tasks that may occur within your job and be able to apply the techniques you've learned, it also works the other way as there are situations at your work depot (work place) that can help with assignments and assessments at college.
What do you aim to achieve in the future?
My short-term plan is to work my way up from being a fitter to a breakdown fitter, and my long-term plan is to become foreman and become the best fitter I can possibly be by using the skills I've learned at college.
What are the facilities and your course like at Reaseheath?
The accommodation facilities are good, I have worked away in previous jobs and have stayed in terrible accommodation but here at Reaseheath, you don't have to worry about that. The Student Village has everything I need from a fridge to a microwave, and I think my course is great as I have learned a lot since my first block here. The lecturers are great too as they are very helpful not only when you are on campus, but whilst back at your depot they are extremely supportive if you need to ask for advice or assistance.
Do you enjoy working for GAP Plant & Tools Hire?
They are a great company to work for as they are very helpful and they have great opportunities for everyone who works there. I look forward to going to work every day because as a company we are a team and always handle every task together and help one another.
Do you get involved with student life (social events)?
Yes I do, as a 'block lad', people first thought we wouldn't get involved with social events as we are only there for a short period of time, but from my first week I have lived on site there has been events run for the students, and myself and the lads on my block make sure we join in and enjoy ourselves. We all have made many great friends both on the block and with other full-time students who are now friends for life. I have such a great time when I am at Reaseheath because of the social events that have been put on.
Would you recommend an engineering apprenticeship, and would you recommend Reaseheath?
I would recommend an engineering apprenticeship as it's a great way to start a career which can lead you to so many different opportunities through your working life. There are so many great companies out there to work for, GAP being one of them. I would recommend Reaseheath because I have learned a lot from the lecturers here because they are great teachers, and also feel supported because they are easy to talk to when you have problems. I highly recommend Reaseheath, it's a brilliant place to come to learn skills for life.