Introducing Sophie Tanner – Level 3 Adventure Sports student
Hello, I am Sophie Tanner, a first-year student at Reaseheath College. I am originally from Birmingham so I moved in to Halls of Residence on the 2nd September. Moving on-site was a big step for me, but everyone at the college is really helpful and very friendly. I was expecting it to be hard to fit in with others on the course, but I have made lots of friends, both from the course and then lots that live on-site as well. The Freshers Crew have been great and have been the ones who have made the evenings entertaining and enjoyable for us all. At last week's social – Freshers Ball, we danced all night and had lots of fun. It was a UV party, where we got our faces painted and then partied to the music by the Dixon Brothers.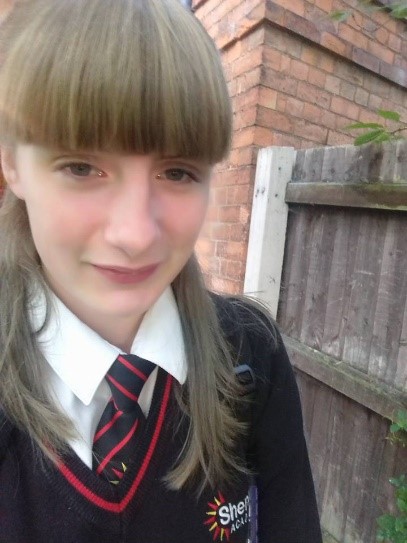 For the next two years, I will be studying Level 3 Adventure Sports, which so far has been interesting and fun. So far, the course is very different to what I expected but I am loving it! We have already taken part in a huge variety of sporting activities, including high ropes, climbing, hiking and mountain biking. My main hobbies are climbing, origami, playing the drums and spending time with my friends. Climbing is a big hobby of mine and it is what has driven me towards the course that I am doing. I hope that one day I will become a full-time climbing coach.