Vlog – Animal Behaviour and Welfare with Abbie Starsmeare
I hope this gives you an insight into my life at University Centre Reaseheath! I will speak to you all soon with another update.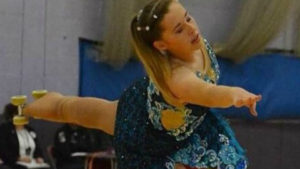 Hi, my name is Abbie Starsmeare and I'm a first year student at University Centre Reaseheath. I'm studying FdSc Animal Management (Behaviour and Welfare) and am hopefully going to stay on at Reaseheath and top up to the full BSc. In the long term I want to be a zoo keeper and hopefully work alongside conservationists to help save endangered species.  I am currently staying in Platt Halls and have been provided with a comfortable en-suite room. The University Centre Reaseheath does all it can to help us have a great uni experience.