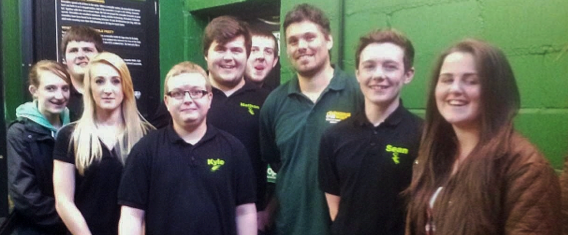 RHES takes a private tour of Crocodiles of the World
By Nathan Brookes-Bennett – RHES Member
On Wednesday 29th May the RHES (Reaseheath Herpetological and Entomological Society) travelled to Crocodiles of the World in Oxfordshire, where upon arrival they were given a pre-arranged private tour of the complex by founder and head keeper of Crocodiles of the World, Shaun Foggett.
Crocodiles of the World is the first and only crocodile zoo in the UK and exhibits 13 of the 23 species of crocodilian, including the critically endangered Siamese Crocodile (Crocodylus siamensis) and Chinese Alligator (Alligator sinensis.) It is also one of the few establishments in the world to exhibit all 8 species of Alligatorid. The main goals of Crocodiles of the World is to educate the public about crocodilians and their conservation and to one day exhibit all 23 species of crocodilian.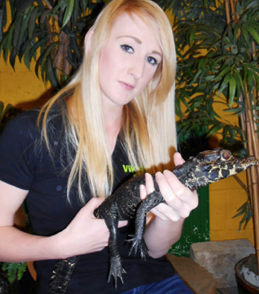 When the RHES arrived at Crocodiles of the World they were given a brief talk on crocodilians including their husbandry, ecology and morphology and were then given the opportunity to handle a number of juvenile crocodilians including a 3ft Spectacled Caiman (Caiman crocodilus.) The students were then led round the complex and shown the different exhibits and animals at the zoo, with Shaun explaining how each animal was kept and giving background information about both the species and individual animals.
Throughout the tour the RHES were constantly asking questions to help expand their knowledge of crocodilians and also presented their own knowledge of crocodilians to Shaun which thoroughly impressed him. The tour was finished with a feeding display of the Nile Crocodiles (Crocodylus niloticus) where Shaun demonstrated how crocodilians could be trained to respond to stimuli to stop them getting too boisterous at feeding time.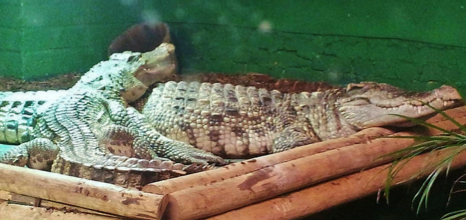 After the tour RHES and Shaun discussed lengthily about how RHES can help out with future fundraising events for Crocodiles of the World and Shaun answered more of the group's questions with one member acquiring work experience there over the summer. Special thanks must be said to Crocodiles of the World who were very professional and accommodating and provided RHES with valuable insight into crocodilian care as well as a fantastic day out. Many thanks as well to Valerie for driving us down and Lauren for helping organise the event.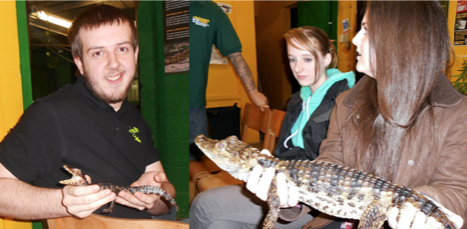 https://www.reaseheath.ac.uk/wp-content/uploads/2013/07/RHES-group-e1372758753201.png
235
568
reaseheath
https://www.reaseheath.ac.uk/wp-content/uploads/2019/09/reaseheath-logo-web-header-1.png
reaseheath
2013-07-02 10:57:47
2013-10-17 14:23:49
RHES takes a private tour of Crocodiles of the World