Students from the IMIAL Level 2 & 3 courses have recently returned from their annual study tour to the Autosport International which is held at the NEC, Birmingham.
By Tom Kitchen
Autosport 2012 was an amazing experience! This is a motorsports show which takes place every January at the NEC, which covers a wide range of the Motor Sport industry trade & educational side of the industry. There were four main halls with a range of stalls such as College/University recruitment stands, a Demon Tweeks stall, food stalls, Drag Racers, Rally cars, Go karting, and of course the whole Formula 1 grid from 2012.
There was also a whole hall dedicated to the engineering industry behind trading stalls. This included high tech CNC lathes and milling machines and the amazing 3D printer where drawings are brought to life as 3 dimensional solid objects, where the moving parts worked as well.
The live action arena at Autosport International was amazing! They had Go Karting for £5 for all guests. If you went you also had the chance to go drifting with a professional driver in a Caterham car for the low price of £10 for about 3-4 minutes.
The live action show was on for about 45 minutes and it was included in the entry cost for the students. When you were inside the show you get to see Super Moto Quad Racing , the FMX Freestyle UK Team, Jap Speed Drift Team, Auto Grass class 8, Autosport best of British cars, Terry Grant, and finally an appearance from the McLaren young drivers team.
[divider_line]
By Jason Hill
When we had finished looking around the show and watching the stunts in the live arena I realised I had learnt a lot about vehicles and how they are modified for Motorsport use. Lots of the stalls had examples of their modified suspension and brake systems as well as some very expensive looking wheels and tyre sets.
The opportunity to discuss HE course with the Universities that offer courses in Motorsport engineering was really exciting.
Many of us will no doubt return next year just to see all the amazing cars and collect all the freebees that all the stands give out, my personal favourite? The signed calendars from the Maxxis Girls…
Best car of the day? It would have to be the amazing Nissan Deltawing, a motorsport revolution in the making?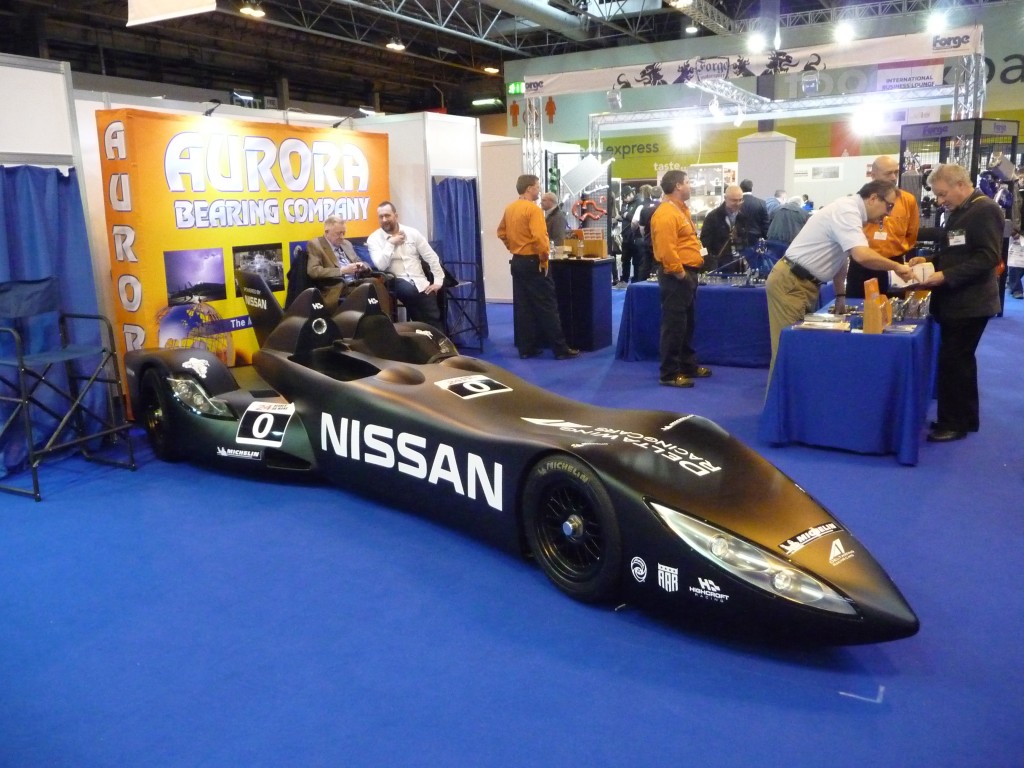 https://www.reaseheath.ac.uk/wp-content/uploads/2013/02/P1030035-e1360162108175.jpg
1321
3265
reaseheath
https://www.reaseheath.ac.uk/wp-content/uploads/2019/09/reaseheath-logo-web-header-1.png
reaseheath
2013-02-05 10:19:26
2013-02-06 14:48:36
Autosport International 2013