Level 2 Extended Certificate
Public Services
If you like a challenge and want to combine your ambition for a career in the public services with outdoor adventure, then you're looking at the right course.
You'll work on essential industry skills such as team working, citizenship, leadership and fitness. There's also plenty of opportunity to participate in a range of outdoor activities including kayaking, canoeing, climbing, bushcraft, sailing, walking and navigation.
Course includes
What will I study?
Role and work of the public services
Working skills in the public service sector
Employment in the public services
Health, fitness and lifestyle for the public services
Citizenship, society and the public services
Crime and it's effects on society and individuals
Adventurous activities in the public services
Sport and recreation in the public services
Land navigation by map and compass
Employability skills in the public services
Preparing to respond to emergency incidents
Carrying out a project in the public services
Functional Skills or GCSE in English and Maths depending on previous qualifications
How long will it take?
What qualifications do I need to start?
4 GCSEs at grades 3/D or above including English and Maths, or
What qualifications will I gain?
Course options after this programme
Career options
Uniformed officer in police, fire or ambulance services
Armed forces
Prison and security services
Additional qualifications
Your Reaseheath experience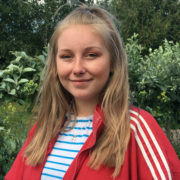 School: The Winsford Academy
Next step: Job as lifeguard
Ambition: Coastguard
"I was attracted to public services because I want to help other people.
"My nephew nearly drowned during a family beach trip. It made me realise what an amazing service the coastguard rescue teams provide and I decided I'd like to join them.
"I'm studying for a lifeguarding qualification to add to my Level 2 in Public Services, then I'm planning to find a job at a local swimming pool and from there work my way up.
"I feel confident because I've had work experience at a primary school during my course, and I've also done some training with the local fire and police services."