Apprenticeship programmes provide a positive impact not only to the apprentices but also to the overall growth of the company. When done correctly, these programmes can help increase efficiency, productivity and even employee retention. Our partnership with First Bus has provided an opportunity to move towards 'joined up thinking' between industry experts and the teaching & learning provided within a College setting. As a result, a first-class apprenticeship programme has been created for the bus & coach sector.
First Bus have been heavily involved in the design and content of our apprenticeship programme. The programme not only addresses the existing needs, but the future skills required within the sector. We have created an approach which ensures our Tutors and Skills Coaches are responsive to the changing needs of the Bus & Coach industry, this has and will continue to be achieved through the close relationship we have formed with our industry partner First Bus.
Programme Lead
Simon Bishop is our Programme Lead for the Bus & Coach apprenticeship programme. Simon has a wealth of knowledge across the Bus & Coach and motor vehicle sector and has worked for Reaseheath College for 9 years.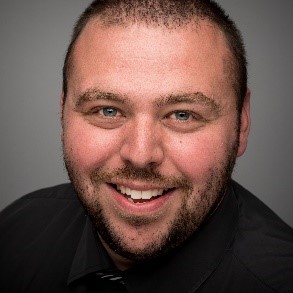 "The state-of-the-art engineering workshops, on-site accommodation and specialist classrooms offer an exceptional environment for learning. In addition to this our 24/7 safeguarding team ensure all students/apprentices are fully supported during their stay with us".
"I am thrilled to be leading on the newly launched Bus & Coach apprenticeship programme and to have the opportunity to work closely with our partner employer 'First Bus'. Through collaboration we have created a tailored programme that truly meets the needs of the Bus & Coach industry, not only to meet immediate skills gaps but to prepare apprentices for the future skill requirements too".
"I look forward to welcoming the First Bus apprentices and supporting them through their First Bus apprenticeship programme".