New Apprenticeship Skills Coaches who joined our team in a national lock-down.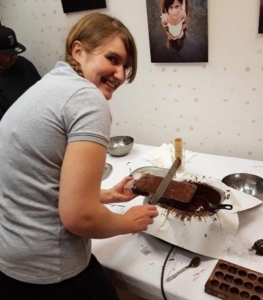 Food and Drink Skills Coach – Clare Hellmers
I joined the Reaseheath Apprenticeship team during the first national lock-down in June and it was an unusual experience, popping into college to collect IT equipment before heading back home. However, thanks to video calling and digital technology I was soon introduced to the team. The department and college inductions were great support and gave me the confidence day by day to preform my duties. The inductions gave me a clear understanding of what is expected of a Skills Coach.
Coming from the industry into apprenticeships it has been fantastic to learn new skills but also share the knowledge from the industry, I have. I am now developing my own knowledge and skills which in return I am becoming more confident and able to coach and mentor apprentices and employers. I am enjoying the new challenges this role is now bring and I am looking forward to opportunities the college can offer me.
Three attributes that will help you with your day to day duties as a Skills Coach would be flexible, approachable and attention to detail (paperwork is involved).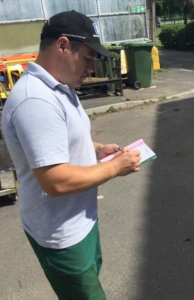 Horticulture Skills Coach – Mike Slinn
Hanging from a tree one week to starting a new career as a Skills Coach in the apprenticeship sector was always going to be an interesting journey. Joining the team during a national lock-down was a daunting thought, but the I.T capabilities and resources provided by the college gave me the opportunity to be integrated into the team swiftly. I soon felt part of the Reaseheath Apprenticeship squad and confident to further develop coaching, mentoring, and training, sharing my skills and knowledge with our apprentices and employers. I am looking forward to the challenges and opportunities this role can bring. The apprenticeship team is embracing digital technology and I am glad to part of the journey.
Coming from industry I can now see and appreciate what educators do to support employers and apprentices with their apprenticeship learning programmes.  There are many challenges in organising your daily tasks/activities especially in the current climate, but there is always someone at hand to give advice and support with solutions.  If you are considering to becoming a Skills Coach you need 3 attributes that will help you from day one, they are, resilience, organised with a gift to switch at short notice and a great communicator – if you have these skills you are already on your way to becoming a Skills Coach and part of our team.