Multi-pitch climbing in the Peak District
'Multi-pitch'  is often viewed as one of the most technical aspects of climbing, involving complex rope work and route finding. Multi-pitch climbing routes can take all day, even several days in the Alps. So learning this skill is a real landmark for climbers. Stance management, hanging belays and just stopping the ropes getting jammed are all essential thing to master.
At Reaseheath students who have completed the other climbing courses get to train in multi-pitch climbing. Do they go to a vast Welsh crag with a two hour walk in? Or maybe the north face of Ben Nevis, which is Alpine in scale? At the very least the high mountain crags of the Lakes?
No they go to Windgather, in the Peak District!
At 9m metres high this seems an odd place to develop the skills destined for the brutal North Faces in the alps, or remote Norwegian Fjords. Chris Tym, Mountaineering instructor explains.
"We developed a training programme we call 'Micro-Pitching ©'. The hardest part of multi-pitch climbing is sorting out the rope work and managing your belay stances, particularly when you are on a hanging belay. Students have already done an Introduction to Outdoor Climbing, or Developing Outdoor Climbing Skills courses, depending on what experience they already have. They may have even done our Mental Training for Climbers workshop. So we can focus on the core  multi-pitch skills."
"On a small crag like Windgather we can have a number of pairs or three's climbing, setting up stances and being easily coached by myself. We can create all the problems they might realistically meet and guide them through the solutions. They learn more than if we worked on a large multi-pitch crag, where coaching would be very difficult and most of the day taken up with long pitches of climbing. Today each climbing team has had the equivalent of huge day out, but with constant on hand help."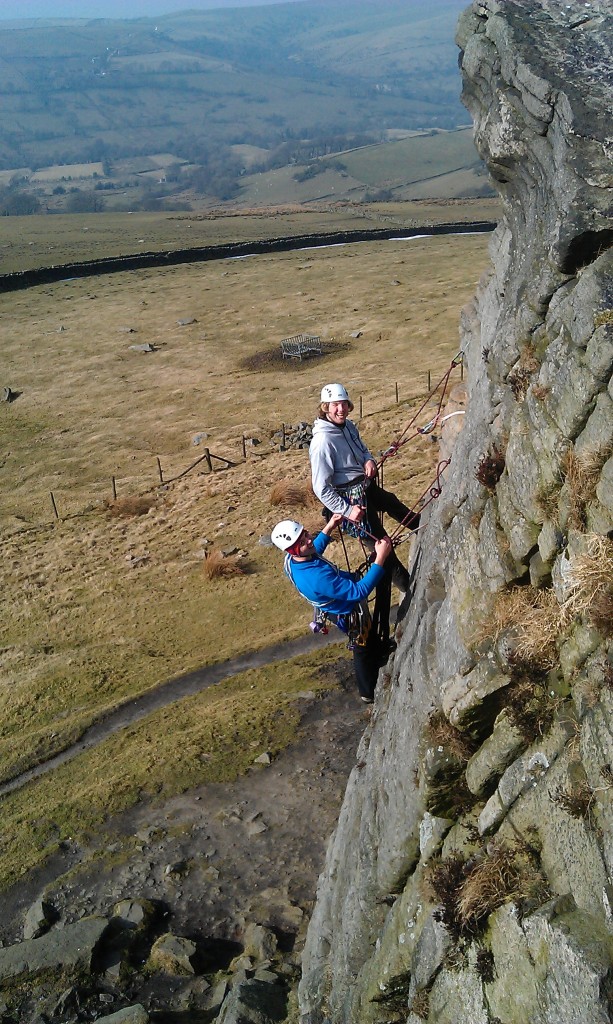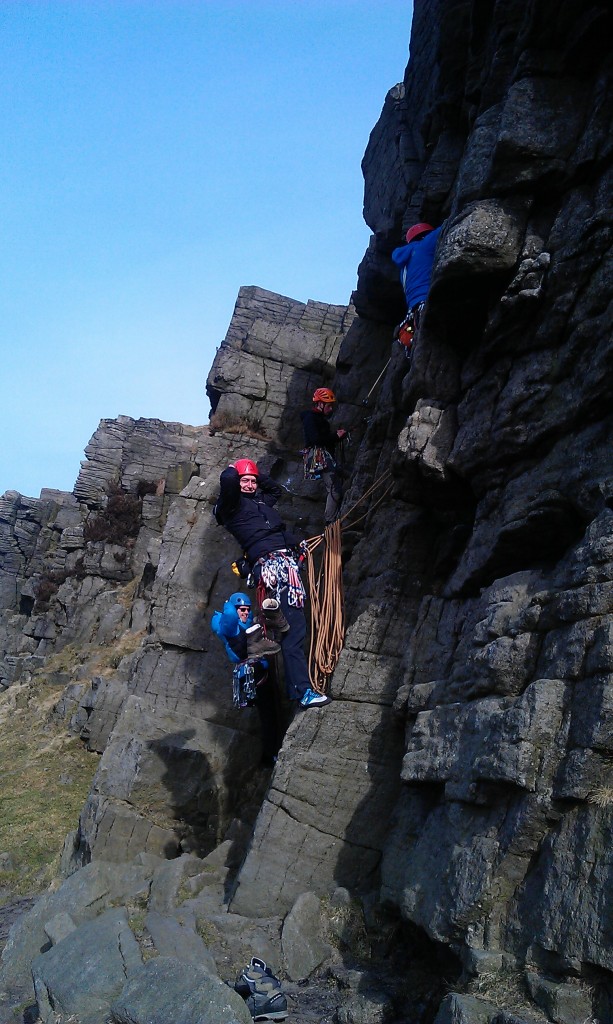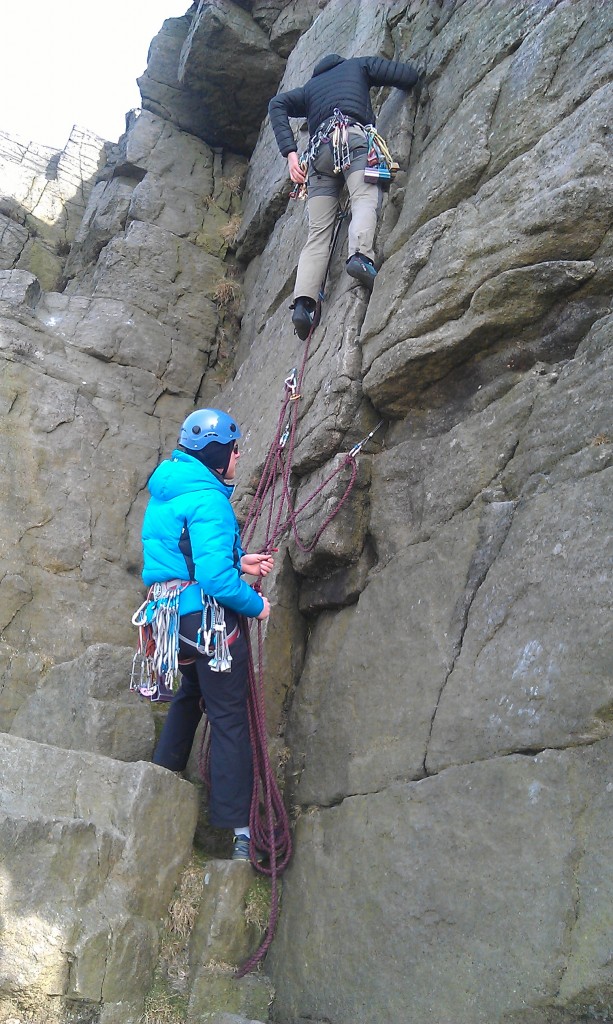 https://www.reaseheath.ac.uk/wp-content/uploads/2019/09/reaseheath-logo-web-header-1.png
0
0
reaseheath
https://www.reaseheath.ac.uk/wp-content/uploads/2019/09/reaseheath-logo-web-header-1.png
reaseheath
2013-03-13 15:57:07
2013-03-13 15:57:07
Multi-pitch climbing in the Peak District