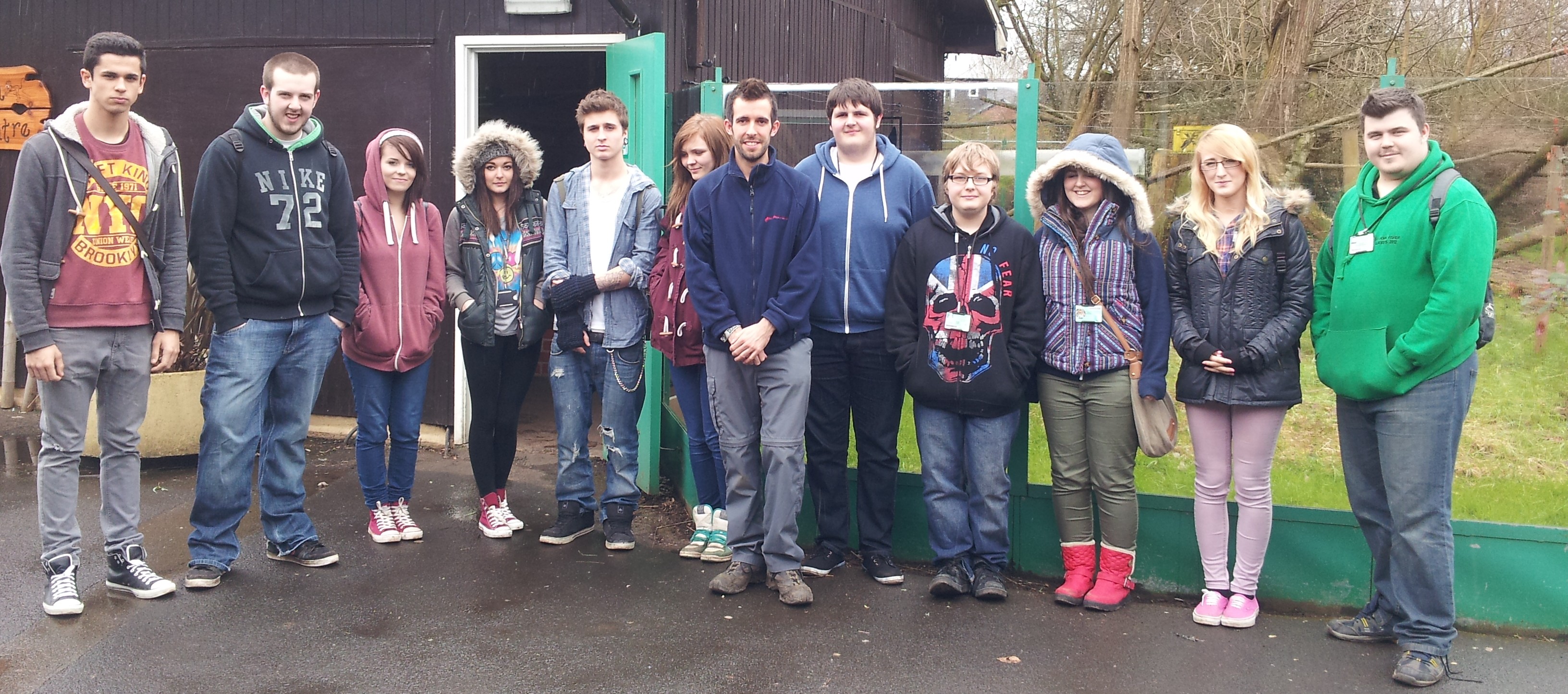 RHES take Advantage of Animal Management Trips Week
During Animal Management trips week some of Reaseheath Herpetological and Entomological Society (RHES) took advantage of their trip to Birmingham Nature Centre and went behind the scenes at the herpetology department.
Adam Radovanovic the Curator of Herpetology at Birmingham Nature Centre took RHES through the exhibits and then the two off show houses. Adam explained about the valuable conservation work they were doing at Birmingham for a number of reptile species including the venomous Mexican Beaded Lizards (Heloderma horridum) and Madagascan Tree Boas (Sanzinia madagascariensis.
Students from RHES had the opportunity to ask Adam about the plans for the future and for the animals that they have at the Zoo. RHES left Birmingham Nature Centre so impressed that some members even picked up work experience forms. A great experience for our students to make connections and to see the real work going on behind the scenes at our zoological collections in the UK.
For more information on the Reaseheath Herpetological and Entomological Society visit their page on our website.
https://www.reaseheath.ac.uk/wp-content/uploads/2013/03/Bham-trip-e1364222969938.jpg
1444
3264
reaseheath
https://www.reaseheath.ac.uk/wp-content/uploads/2019/09/reaseheath-logo-web-header-1.png
reaseheath
2013-03-25 14:49:48
2013-10-17 14:24:26
RHES take Advantage of Animal Management Trips Week