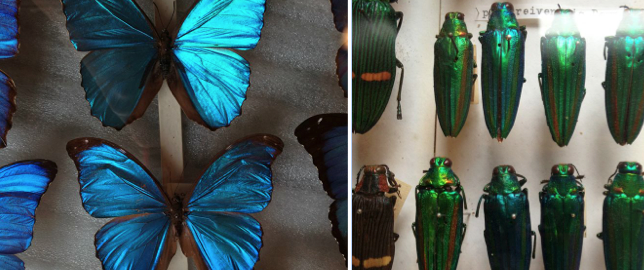 RHES make the most of Manchester's minibeasts!
On Monday 21st October, Reaseheath Herpetological and Entomological Society (RHES) travelled to Manchester for a day focused on all things creepy crawly. First stop was Manchester Museum.
After taking a tour round the museum itself and purchasing a few commemorative knick-knacks from the gift shop, RHES members met up with Dr Dmitri Logunov for a behind-the-scenes look at Manchester Museum's invertebrate collection.
Dr Dmitri Logunov is the curator of Arthropods at Manchester Museum, and is well known for his work with and passion for spiders.
In particular the family saltcidae otherwise known as jumping spiders, which he discussed with RHES at length, much to the delight of our resident spider lovers.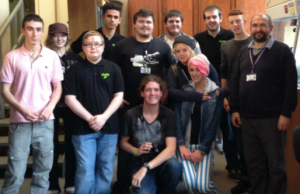 Once behind the scenes in the museum's archives, Dmitri introduced RHES members to a number of glass cases containing a wide variety of preserved specimens including; beetles, butterflies and earwigs. He went on to walk them through the methods of cataloguing and classifying specimens within a collection.
Dmitri also taught members about the different 'values' specimens can have to a collection whether scientific, historical, or even monetary. some specimens in the collection are apparently worth in excess of one million pounds, though are deemed priceless to the museum.
Another main focus of dmitri's talk, was to try and explain the responsibilities and requirements of being a curator and with a number of members passionate about working in this field it certainly was a highlight of the day.
After the talk and a number of questions dmitri then took us down for a guided tour of the spirit vaults to show us a selection of specimens; including a very extensive collection of spiders which he was currently working with, as well as centipedes, crustaceans & molluscs. We finished the tour with another wave of questions as members tested both their own and Dmitri's knowledge, much to both our and his satisfaction.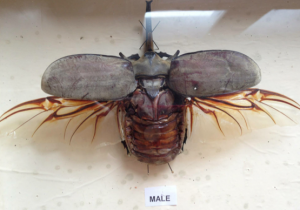 Later on in the evening RHES attended the monthly meeting of the Manchester Invertebrate and Spider Club or M.I.S.C, who are a society dedicated to the keeping, breeding and proper welfare of exotic invertebrates with a heavy focus on tarantulas.
At the meeting we met up with Mark Brocklehurst, founder of the house of spiders with whom we discussed a number of topics including tarantula husbandry, breeding and enclosure design. Two members, Kyle Fahey and Harry Julian ended their night by purchasing a number of spiderlings to add to their collections much to the their delight (and to the dismay of their parents).
To finish, I'd like to thank a number of people most importantly the members who came on the trip without which we would have had no trip, as well as a big thank you to Dmitri and Manchester Museum for taking the time to speak with us, M.I.S.C for inviting us down and to Kyle, Lauren and my fellow committee members for helping me organise this trip; a big thank you to all.
Nathan Brooks-Bennett
RHES Chair 
https://www.reaseheath.ac.uk/wp-content/uploads/2013/12/Morpho-Butterflies-and-Jewel-Beetles-RHES.png
333
644
Liz Green
https://www.reaseheath.ac.uk/wp-content/uploads/2019/09/reaseheath-logo-web-header-1.png
Liz Green
2013-12-06 09:47:12
2014-10-31 09:10:33
RHES make the most of Manchester's minibeasts!