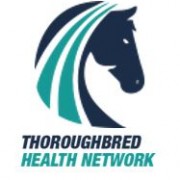 Laura Friend
I had always wanted to work with horses in some capacity but viable career options seemed unobtainable and therefore, I had accepted that horses would just be hobby. However, following my own horse obtaining a tendon injury, I became interested in injury prevention and in 2010, I decided to take the plunge and resigned from my job of 10 years to start the BSc (Hons) degree in Equine Science at Reaseheath College as a mature student.
I grasped every opportunity to gain further experience and this was plentiful due to Reaseheath's connections and I worked at Bolesworth Estate, Kelsall Equestrian Centre, Horse of the Year Show and the Thoroughbred Rehabilitation Centre.
This developed the skills and knowledge to secure a place on the British Horseracing Authority (BHA) Graduate Programme is 2014; which began with a 2 week residential course in Newmarket and some fantastic work placements; I worked at York Racecourse, where I also spent time with 'Go Racing in Yorkshire' for the summer 2014 festival, I then moved to London for a placement with the Horserace Betting Levy Board which was extended and led to time spent at The Jockey Club HQ in High Holborn.
My current role is working for Glasgow University on a pilot project called the Thoroughbred Health Network, which endeavours to;
• translate all available research on the most common health and performance-limiting problems into easily understandable key messages
• establish a network of those whose common goal is to minimise the impact of equine injury and disease e.g. trainers, owners, vets etc.
We have developed a bespoke website, circulated 15 racecourses and gained a substantial network of members. As this role is only part time I also work with Horse & Hound participating in the launch of a new online event entry system named 'Equo'.
I have also successfully obtained a scholarship for a place on the Thoroughbred Industries MBA at Liverpool University, which I am hoping will provide further opportunities and experience amidst an exciting industry.
Reaseheath College